Athlete-Friendly Pathway Made A Difference
Alumnus Archer Awarded PSC and SAF Scholarship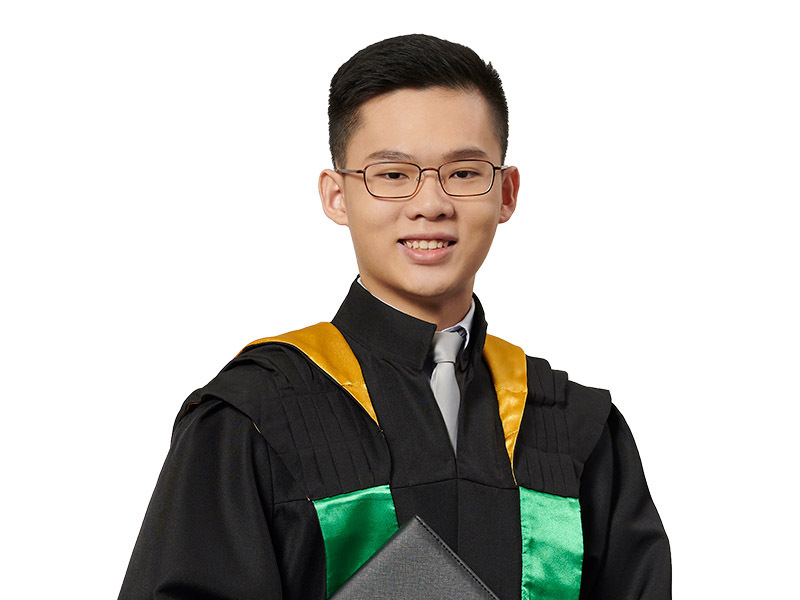 When Keefe Lau joined Singapore Sports School as a Secondary 3 student-athlete in January 2014, the school had hoped that our athlete-friendly programmes and support would allow him to do well in both sport and studies. While Keefe had found it difficult to balance both sport and studies in a mainstream secondary school, he managed to balance both very well in Sports School and completed his Secondary 4 education in end-2015.
In 2016, he enrolled in Diploma in Health Services Management with Republic Polytechnic via the through train pathway. Republic Polytechnic has done a great job in grooming Keefe, as he was the top student in the Diploma in Health Services Management for all three years. Keefe has inspired us by actively volunteering at Institute of Mental Health and nursing homes, and demonstrating the spirit of service with humility.
In 2019, Keefe was one of nine Polytechnic graduates to receive the Public Service Commission (PSC) Scholarship. The PSC Scholarship Ceremony was held on 17 July at Parkroyal on Beach Road hotel.
Keefe is a trail blazer as he became the first polytechnic student to be awarded the prestigious Singapore Armed Forces (SAF) Scholarship. He was among the nine SAF scholarship recipients to receive the award from Defence Minister Ng Eng Hen at the Istana on 19 July.
We wish Keefe all the best as he serves in the Singapore Armed Forces.