Home
> Admissions > School Fees
FEES FOR SINGAPORE CITIZENS (SEC & IBDP)
Programme

2020 and 2021 Year of Admission

Secondary School Programme
(Sec 1 to Sec 5)
International Baccalaureate
Diploma Programme
(IB Year 5 and IB Year 6)
Fees charged per module

School Fees 1
S$492.50
S$687.50
Boarding Fees 1
S$492.50
S$492.50
Fees charged per year

Supplementary Fees 2
S$260
S$680
Enrichment Programme Fees 3
Variable
Variable
1 Singapore Sports School collects fees by module, with each module lasting approximately 5 weeks. There are 8 modules in a year, i.e. two modules per term. School Fees and Boarding Fees are collected ahead of each module, i.e. over 8 instalments per year.
2 Supplementary Fees are collected on a yearly basis at the beginning of each academic year. This is to defray the cost of supplementary materials in addition to or replacement of textbooks, photocopying charges, School Yearbook, Student Journal and services/facilities provided by Singapore Sports School to student-athletes.
3 Enrichment Programme Fees, which varies from level to level, are collected on a yearly basis at the beginning of each academic year. This is to defray the cost of the student development programmes.
School Fees and Boarding Fees are charged based on Year of Admission, according to the respective programmes.
Meal Fees For Non-Boarders (Secondary/IBDP)
(Charged per module)

S$100 per meal (Lunch is mandatory)

For Singaporean student-athletes who are officially enrolled, Giro will be the mode of payment of school fees, boarding fees, and non-boarders' meal fees. The deduction dates are:
Giro Deduction Dates
January
15 January 2021
February
15 February 2021
March
15 March 2021
April
15 April 2021
July
15 July 2021
August
16 August 2021
September
15 September 2021
October
15 October 2021
Accepted student-athletes with outstanding sport achievements will be nominated by Singapore Sports School for various scholarships and study awards offered by the school.
Financial Assistance Scheme
is also available to eligible Singaporeans.
FEES FOR NON-SINGAPOREANS (SECONDARY & IBDP)
Non-Singaporeans pay higher fees than Singaporeans. Fees for Singapore Permanent Residents and International Students will be made known to applicants after they are shortlisted for trials and interviews.
Deposit
All full-fee paying Singapore Permanent Residents and International Students have to pay a refundable deposit of SGD 2,000 upon accepting the Letter of Offer from Sports School and having a
valid Student Pass issued by Singapore's Immigration and Checkpoints Authority
. This deposit will be refunded after offsetting any outstanding payments when the student-athlete graduates or withdraws from Sports School.
Fee
The payment schedule is as follows
| | |
| --- | --- |
| 50% of annual School Fees and Boarding Fees + Annual supplementary fees | by 15 January |
| Remaining 50% of annual School Fees and Boarding Fees | by 15 July |
Payment Methods
Payment can be made in Singapore currency, by cheque (local bank), NETS, credit/debit cards (American Express, Mastercard or Visa), FAST, Telegraphic Transfer or PayNow.
Cheque payment
Please issue to SINGAPORE SPORTS SCHOOL LTD.
Electronic Bank Transfer
(a) FAST / Telegraphic Transfer (TT)
Please remit money to the school's bank account:
Bank: Oversea-Chinese Banking Corporation (OCBC)
Account Name: Singapore Sports School Ltd
Account No.: 501-700702-001
(b) PayNow Please scan the QR Code or use UEN 200210728W.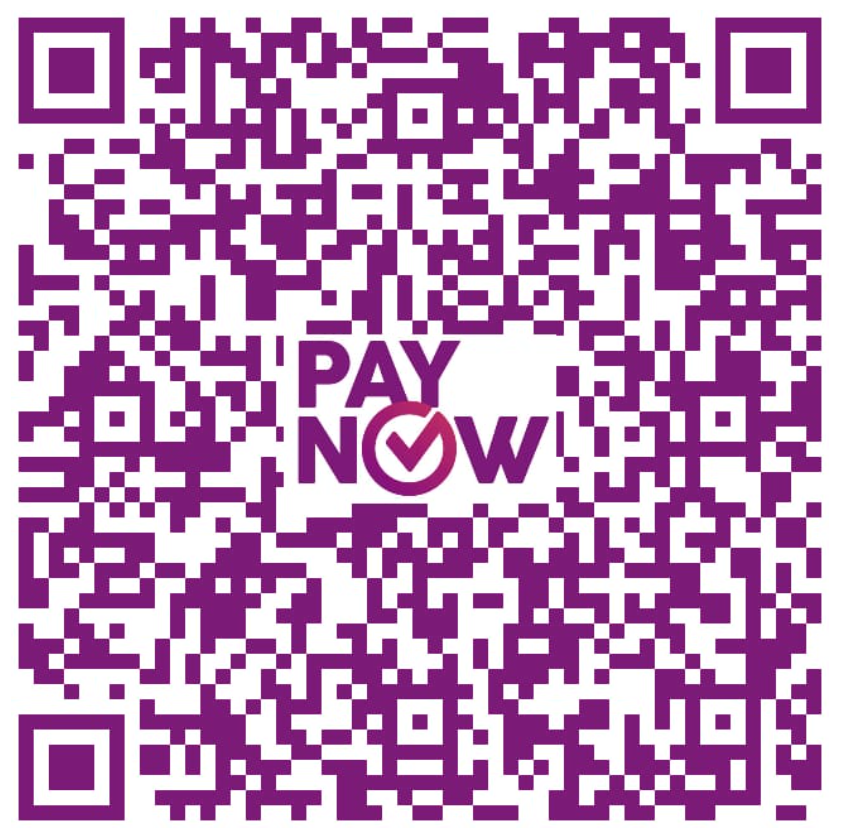 For both FAST and PayNow, under "UEN/Bill Reference No." which allows up to 25 characters, type the student's name and last 4 alphanumeric characters of NRIC (for Singapore PRs) or Passport (for International Students). e.g. Kevin_Jones_321J
Any bank charges incurred for payment shall be borne by the student's parents.
FEES FOR POST-SECONDARY POLYTECHNIC PROGRAMMES
For NP-SSP Diploma in Business Studies (DBS):
For RP-SSP Diploma in Business (DBIZ):
With effect from 1 July 2021, post-secondary polytechnic student-athletes who wish to board at Sports School will pay a monthly boarding fee of $394 for Singapore Citizens.
Non-Singaporeans will pay a higher monthly boarding fee.