Overview

The Bowling Academy works closely in partnership with the Singapore Bowling Federation (SBF). In 2019, the SBF Head Coach (Development) Francis Yeo is seconded as the Head Coach of the Sports School Bowling Academy. As Head Coach, he oversees the bowling programme in Singapore Sports School to ensure greater alignment of the School's bowling programme to that of the national setup.
Many of Sports School's bowlers have been inducted into SBF's National Development Squad (NDS). Past and present student-athletes make up more than two-thirds of the current National Team setup. Student-athletes have the privilege to train in the Sports School's bowling centre and our NDS bowlers save time from travelling to Temasek Club – the training grounds of the national team – as their training is in line with the national setup, facilitating a more seamless transition into the senior team.
The Sports School Bowling Academy boasts a 12-lane bowling centre in the school, with an upgrade of the wooden lanes to the Brunswick Prolane in March 2016. The Bowling Centre now has the following setup: Lanes 1 to 4 are Brunswick Prolane, Lanes 5 to 8 are Brunswick Anvilane, and Lanes 9 to 12 are AMF HPL (High Performance Lanes). The combination of various lane surfaces together with the Flex Oiling Machine allows us to set the lane up in various combinations which is vital for our preparation in the lead up to local and overseas competitions.
Apart from owning a bowling facility, the Sports School also possesses equipment for the maintenance of the bowlers arsenal to improve their performance in training and competition. Student-athletes are able to receive in-house maintenance of their bowling balls using bowling ball ovens and ball spinners to restore the effectiveness of the balls and to recondition the balls or adjust the bowling ball surface to match up to the lane conditions. Several equipment such as the SPECTO HD Bowling Analysis System and Torches from Kegel (in Florida, USA) help to improve our bowlers' technique and execution. The SPECTO provides real-time data, allowing coaches to give concise and timely feedback to student-athletes on their tactical game. These equipment, used extensively in the lead up to major competitions, give our bowlers a competitive edge over their competitors.
Admissions
Interested applicants may find out more about admission into the Bowling Academy
here
.
PROGRAMMES AND COMPETITIONS
Major Games Representation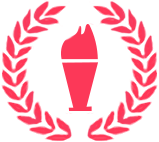 Olympic Games, Asian Games, Commonwealth Games, Southeast Asian Games. Many Singapore Sports School present and past student-athletes have gone on to the national teams and done Singapore proud at major sport competitions.