Overview

The Netball Academy designs training programmes which focus on the development of sport intelligence and versatility in game play, to equip student-athletes with the required technical, physical and mental skills to succeed in their present and future endeavours in sport and beyond.
About half of our student-athletes who enter the Sports School have been inducted into the National Under 14, U17 and U19 teams. At least seventeen past and present student-athletes have been in the U21 Team. This is testament of the Netball Academy's success in youth development, as a supply to the national youth age-group teams.
The Academy has a team of experienced coaches with past experience as competitive players at the elite level. In 2020, Head Coach Lindsay Ruth McDonald Filiata is appointed as National 19 & Under (Tertiary) and National 19 & Under coach, and Coach Geraldine Ng Jie Hui is appointed as North Zone and National 17 & under coach.
The Netball Academy organises the annual International Youth Netball Challenge (IYNC), which sees participation of teams from netball powerhouse countries, such as Australia and South Africa, providing student-athletes with exposure to a higher levels of play. Information on the 2019 IYNC fixtures will be released in October 2019.
Another signature programme by the Netball Academy is the Altitude Programme, customised for the optimal development of Primary 5 and 6 girls who are at least 1.60m in height. Participants will learn basic ball handling skills and acquire techniques to help improve their agility, coordination and footwork.
Admissions
Interested applicants may find out more about admission into the Netball Academy
here
.
PROGRAMMES AND COMPETITIONS
Major Games Representation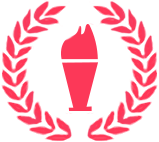 Olympic Games, Asian Games, Commonwealth Games, Southeast Asian Games. Many Singapore Sports School present and past student-athletes have gone on to the national teams and done Singapore proud at major sport competitions.