Home
> Sports > Testimonials
Testimonials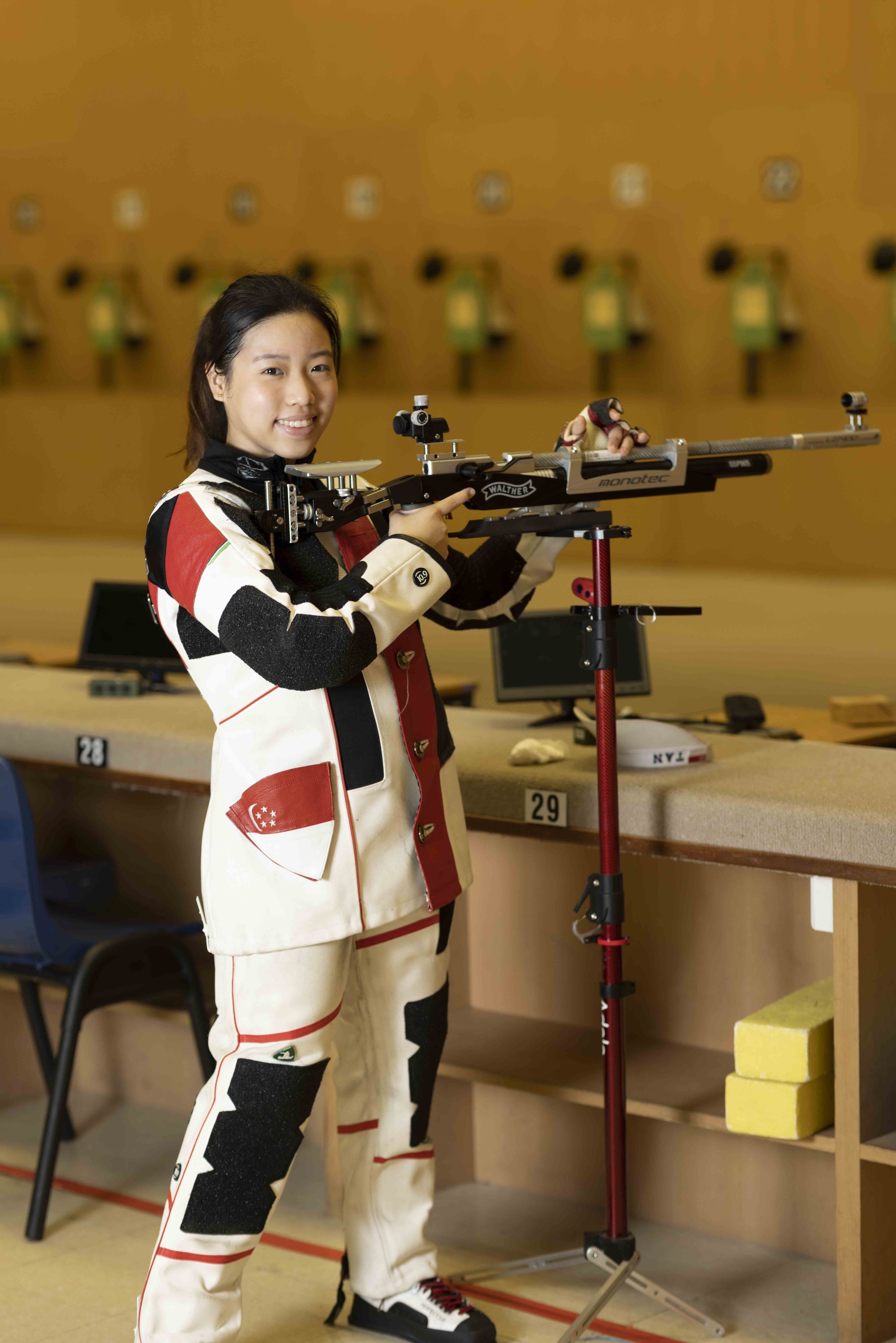 "A key factor in my progress as an athlete is being able to work with sport psychologist Dr Harry Lim from the National Youth Sports Institute. The dedicated support I've received since I started working with him five years ago has allowed me to understand the sport and myself deeper – knowing my shooting style, what makes me tick and how to best manage that during competitions – so that I can perform at my best. Training at Singapore Sports School also provides me access to top-notch shooting systems and sport science technology, such as the SCATT shooting system and balance technology mechanisms, to help me improve. The close partnership with the Singapore Shooting Association has also provided a smooth development pathway for me as an athlete as I'm able to continue training with coach Song Haiping at Sports School, while benefitting from international competition exposure that the Association provides."
Adele Tan Qian Xiu (Shooting, Class of 2019)

Bronze medallist at 2019, 2021 SEA Games, multiple medallist at ISSF Junior World Cup, including jointly holding the World Junior Record in the Team event with China in 2018.
---
"The Sports School has elite-level facilities where I have my daily practice sessions, providing a conducive environment for me to improve my skills. As a budding youth athlete, I also had numerous opportunities to participate in overseas training and tournaments through which I gained more international exposure by learning and adapting to different playing styles from paddlers across the world. This greatly benefitted me and gave way to a more seamless transition from the youth to senior level.


"Sport science support is also readily available at Sports School and I have gained from many areas such as sport physiology, sport psychology, nutrition, and strength and conditioning. The support and knowledge I have received has allowed me to utilise a holistic approach in terms of preparation and recovery, by taking care of my mind and body while preventing injuries, to ensure that I am always at my optimal condition level to tackle every training or match."


Clarence Chew Zhe Yu (Table Tennis, Class of 2022)
First Singaporean to qualify for the Tokyo 2021 Olympic Games;

winner of 13 individual and team medals in 4 editions of the

Southeast Asian Games (2013-2021)
---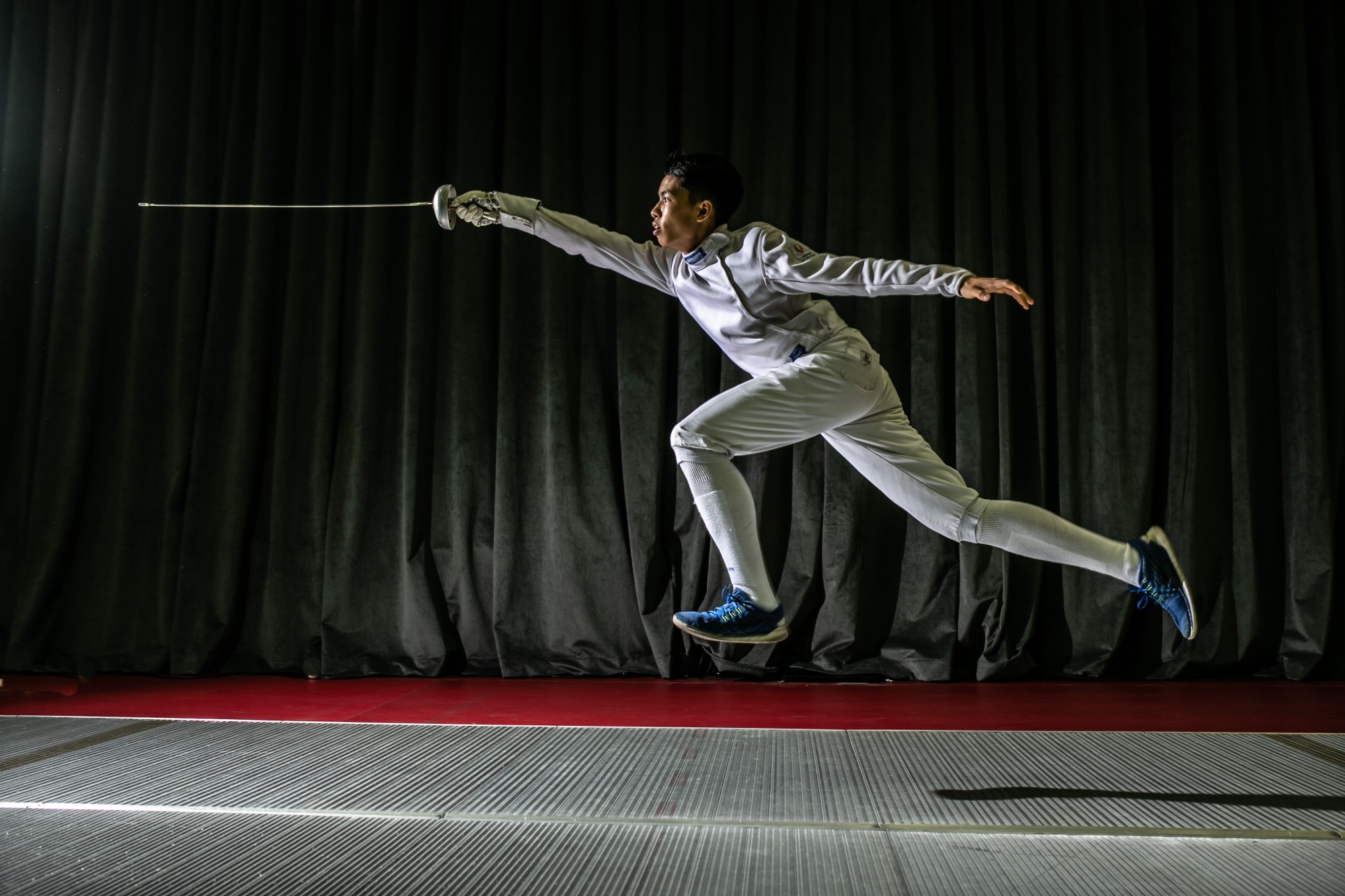 "Singapore Sports School has provided me immense support in my growth as a fencer. I'm able to train daily at high intensity and compete overseas frequently as I work towards my Olympic dream. The Fencing Academy Head Coach Shim Jaesung knew that I had a chance of making the SEA Games team in 2019, so we trained harder and competed in higher level competitions to expose me to better fencers. I became a stronger fencer physically and mentally from the experienced guidance of Coach Shim, and this contributed to winning a Team silver medal at my SEA Games debut. As my longer term goal is to compete at the Paris 2024 Olympic Games, Coach Shim has mapped out my development pathway to help me reach my goal."


Simon Lee Renjie (Fencing, extended Diploma in Business Studies)
Gold Medallist at 2021 SEA Games, Silver Medallist at 2019 SEA Games for Men's Epee Team