Overview

Singapore Sports School Shooting Academy trains in a world-class 10m shooting range on the school's premises. The 30-lane range, built to host the inaugural Youth Olympic Games in Singapore in 2010, is fully equipped with an electronic target scoring system. This state-of-the-art shooting facility paved the way for the setting up of the Shooting Academy in 2012.
As shooting is not available as a Co-Curricular Activity (CCA) in primary schools, the Shooting Academy, jointly with the Singapore Shooting Association, conducts the Learn-To-Shoot (LTS) programme quarterly to identify individuals that may have potential in the sport. Within three years of setting up the Academy, the Sports School produced its first world champion in the 10m Air Rifle event. Martina Lindsay P Veloso, then 14, beat Beijing 2008 Olympic gold medallist Kateřina Emmons to clinch the 2014 ISSF World Cup title. At the 2020 H&N Cup in Munich, Germany, alumna Adele Tan Qian Xiu set a national record en route to victory. Adele, who won 2 bronze medals at the Philippines 2019 Southeast Asian Games in her debut, earned a spot to represent Singapore at the Tokyo 2020 Olympic Games in July 2021.
Several student-athletes from the Shooting Academy have also achieved success in international competitions such as the World Junior and Southeast Asian Championships. This is testament of the success of the LTS programme in identifying student-athletes with potential. The Academy also adopts a Long-Term Athlete Development approach in coaching, integrating sport science services and world-class coaching to deliver a premier youth shooting programme.
Training Philosophy
We aim to create a training environment that
Minimises anxiety and maximizes learning
Supports self-directed learning and training
Encourages teamwork and yet stays competitive
Advocates winning through fair play
Emphasises personal responsibility
Admissions
Interested applicants may find out more about admission into the Shooting Academy
here
.
PROGRAMMES AND COMPETITIONS
Major Games Representation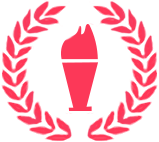 Olympic Games, Asian Games, Commonwealth Games, Southeast Asian Games. Many Singapore Sports School present and past student-athletes have gone on to the national teams and done Singapore proud at major sport competitions.