Overview

Since its inception in 2004, Singapore Sports School's Swimming Academy has shown itself to be the pipeline for the national team having produced more than 80 national representatives for Singapore.
It works closely with Singapore Swimming Association and the National Youth Sports Institute (NYSI) to be a key training base to develop youth and national swimmers.
Singapore Swimming Association has established Sports School as the second National Training Centre (NTC) to support swimmers who aspire to represent Singapore. High-performing swimmers, including those who are not studying in Sports School, can gain access to quality training by NTC coaches, sport science support by NYSI, and boarding facilities within the campus, to enhance their development towards their sporting goals.
The Swimming Academy's student-athletes are trained by experienced coaches in its Olympic-sized indoor swimming pools. The Academy focuses on the Individual Medley training programme where all swimmers are trained to be competent in all four strokes. It believes in developing multi-faceted training plans for both short-term and long-term success. That includes incorporating sport science into its training to enhance student-athletes' training and competition performance. Student-athletes also gain good exposure and experience in competing in local and overseas competitions. To cater to the needs of its deserving student-athletes, the Academy also works with partners to customise overseas training programmes to bring out the best in them. Top swimmers have undergone training in China, Japan, and South Korea aimed at improving their fitness and potential.
Also, the Swimming Academy works with the National Sports Associations to support student-athletes from three other individual programmes in Aquatics – Diving, Water Polo, and Artistic Swimming – who have attained notable achievements.
Admissions
Interested applicants may find out more about admission into the Swimming Academy
here
.
PROGRAMMES AND COMPETITIONS
Major Games Representation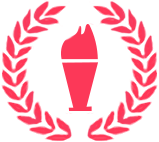 Olympic Games, Asian Games, Commonwealth Games, Southeast Asian Games. Many Singapore Sports School present and past student-athletes have gone on to the national teams and done Singapore proud at major sport competitions.