Home
> Why Us > Principal's Message
Principal's Message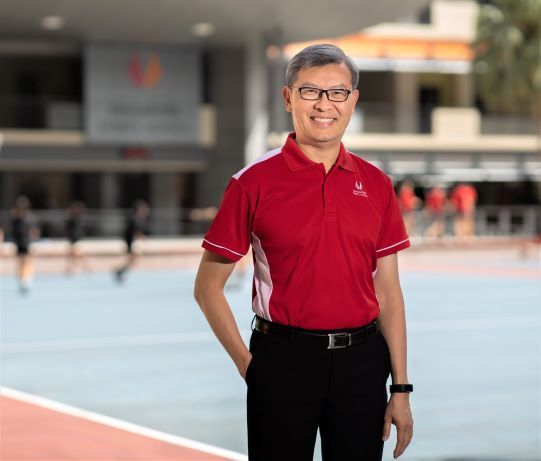 At the Singapore Sports School, we nurture and groom student-athletes who aspire to represent Singapore in sports.
Our mission is to develop champions in sports, for sports, and in life. To do so, our coaches, teachers, mentors, sports scientists and corporate service staff work closely together, to ensure our student-athletes are provided with rigorous sports training, athlete-friendly academic programmes, engaging character and citizenship learning experiences, nutritious food, and high quality boarding programmes.
We work with our parents to support all our student-athletes from a long-term development perspective. Student-athletes could work towards the International Baccalaureate Diploma, Polytechnic Diploma, GCE O-level and N-level academic qualifications, as they pursue their high-level sports development, to carry the Singapore flag high at various international sports arenas.
We expect our alumni to continue pursuing sports at high levels beyond the school, and recreationally when they retire from competitive sports. We expect them to contribute actively to their communities and families, and continue to champion for life and sports.
We look forward to working closely with all our stakeholders and partners, to achieve the dreams and aspirations of all our student-athletes.
Ong Kim Soon
Principal