Overview

Singapore Sports School Badminton Academy has a close partnership with Singapore Badminton Association (SBA). About 80 per cent of our badminton players, upon entering the Sports School, qualified into SBA's National Intermediate Squad (NIS). The Badminton Academy School-Within-A-School (SWS) programme aims to maximise the potential of student athletes and to meet the criteria of the National Intermediate Squad.
Badminton Academy student-athletes in the SWS programme are led by Head Coach Gong Ge and four coaches. The unique collaboration with SBA also sees Sports School's coaches doubling up as NIS coaches, resulting in a greater alignment of the Badminton Academy's programme to the national setup's.
Since the SWS began in 2011, our youth shuttlers have shown dominance in the local scene and achieved notable results at the regional level. Being in the NIS, student-athletes in the SWS programme have more opportunities to travel and compete overseas, thus giving them greater competition exposure.
Admissions
Interested applicants may find out more about admission into the Badminton Academy
here
.
PROGRAMMES AND COMPETITIONS
Major Games Representation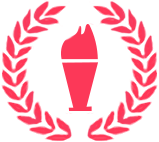 Olympic Games, Asian Games, Commonwealth Games, Southeast Asian Games. Many Singapore Sports School present and past student-athletes have gone on to the national teams and done Singapore proud at major sport competitions.

Staff

































Frances Liu Fan

Senior Coach































Albert Saputra