Overview

The Fencing Academy was set up in Singapore Sports School in 2011. Student-athletes in the Fencing Academy enjoy many opportunities to compete overseas with top fencers in their age-group to up their game.

The Academy had the privilege of benefitting from visiting consultant Michael Marx, an 8-time US Foil champion and 5-time Olympian. Michael visited the Sports School in 2015 to validate the Fencing Academy's programme and suggested improvements so as to raise the level of Fencing in Singapore.
Since the start of 2016, fencers have been able to maximise their training hours with a new dedicated fencing hall.
Admissions
Interested applicants may find out more about admission into the Fencing Academy
here
.
PROGRAMMES AND COMPETITIONS
Major Games Representation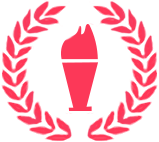 Olympic Games, Asian Games, Commonwealth Games, Southeast Asian Games. Many Singapore Sports School present and past student-athletes have gone on to the national teams and done Singapore proud at major sport competitions.