Overview

Singapore Sports School Table Tennis Academy's close partnership with Singapore Table Tennis Association (STTA) has led to the development of the School-Within-A-School (SWS) programme for selected student-athletes. Jing Jun Hong, Head of National Youth Development and former head coach of the national senior team, oversees the SWS training programme which results in greater alignment of the SWS to the national programme.
The SWS programme has been successful in raising the standards of our table tennis players to dominate local tournaments and compete successfully at the regional level. The Table Tennis Academy is a pipeline for elite youth paddlers into the national team.
The SWS programme, which started in June 2011, is intended to allow student-athletes to pursue their sport at an even higher level without foregoing desired academic outcomes. Student-athletes are able to undergo extended training sessions and travel overseas for competitions and training. This resembles the training structures in other countries which have established outcomes in similar sports.
Admissions
Interested applicants may find out more about admission into the Table Tennis Academy
here
.
PROGRAMMES AND COMPETITIONS
Major Games Representation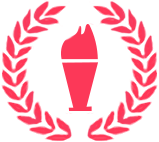 Olympic Games, Asian Games, Commonwealth Games, Southeast Asian Games. Many Singapore Sports School present and past student-athletes have gone on to the national teams and done Singapore proud at major sport competitions.