Home
> Community > Alumni
Alumni

The Singapore Sports School Alumni Association was launched in 2021 at the School's 17th Awards Night on 28 January 2021. Recognising the value of experiential knowledge that alumni possess, the Sports School Alumni Association was set-up to harness their expertise to grow the sport community.
Mission & Vision
The Alumni Association's Mission and Vision are:
Mission
To build a community among past student-athletes, spurring each other on and inspiring present student-athletes such that all can forge our own paths of success in sports and life.
Vision
To raise up a strong and diverse alumni, each exemplifying excellence to champion the legacy of the Singapore Sports School.
Our Aim
The Alumni Association seeks to provide a formal structure where Sports School's current and former student-athletes can be better supported in pursuing sport, education, and even their careers.
With a diverse group of individuals, a key feature of the Alumni Association is the networking and mentoring opportunities it presents to members, as well as current student-athletes. Members will have an avenue to seek guidance from their peers and offer advice to juniors who are charting their journeys as athletes, students or working adults. Through the collaboration with the Sports School, members of the Association will have access to Education and Career Guidance resources, as well as have opportunities to impact current student-athletes as they transition through the different phases of life, professional athlete or otherwise.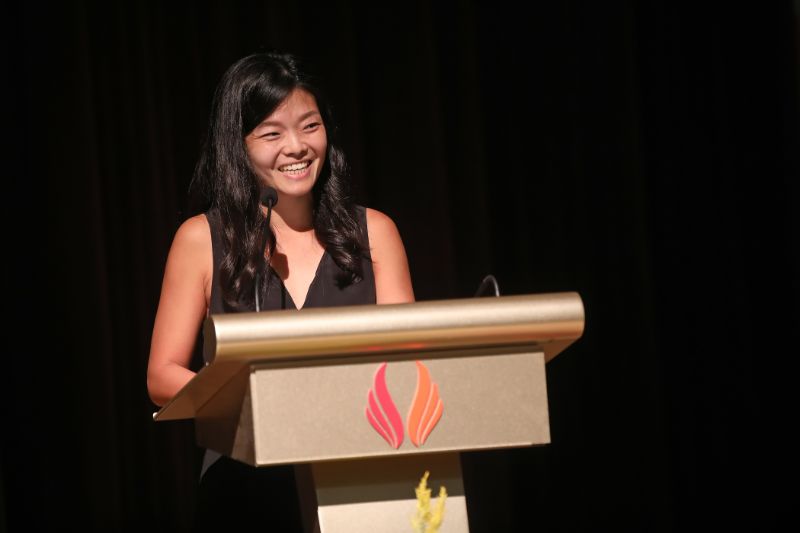 "The Singapore Sports School Alumni Association will work towards fostering a strong community among past and present student-athletes; consolidating our diverse knowledge, skillsets and experiences to guide others who come after us. I hope that past and present student-athletes will continue to mutually inspire and spur each other on as we forge our own paths in sport and life."
– Janice Yun, Alumni Association pro-tem President
Janice, a former Table Tennis Academy student-athlete, sits on the Sports School Board of Directors. She is also a national ultimate frisbee player and a lawyer.
Upcoming Events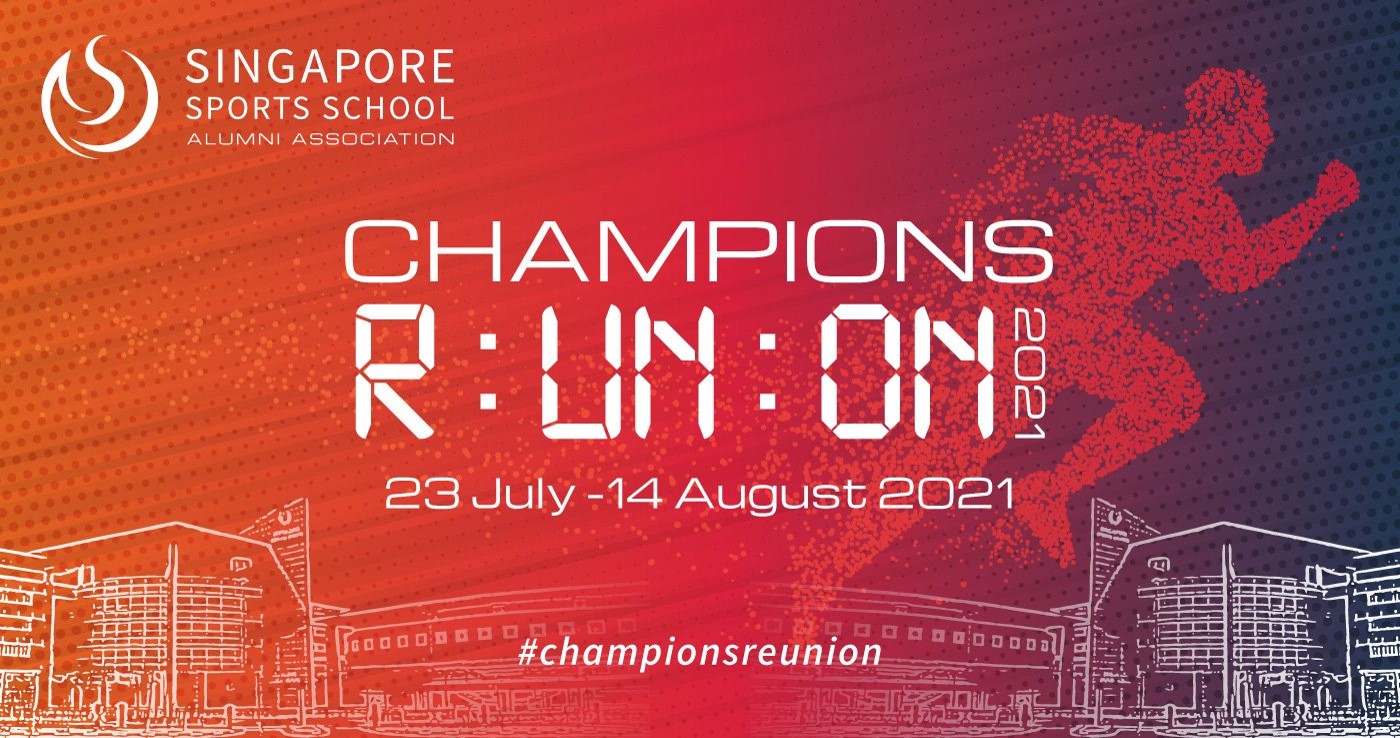 The Alumni Association is organising its first-ever event, Champions R:un:on 2021. (Fun fact: R:un:on is a play on the word "Reunion".) The inaugural virtual event seeks to reunite the community of student-athletes, alumni, staff and parents by participating in an activity they know best: Sport.
Champions R:un:on commemorates Singapore Sports School's 17th Anniversary, which was celebrated on 2 April 2021. Held during the National Day celebratory period, participants can experience, or relive, what it feels like to "run for the nation". Participants are encouraged to don national colours or wear anything Singapore Sports School, such as a school shirt, or red or orange clothes, during their runs and transform into a Champion for Singapore. As R:un:on's start date coincides with the official opening of the Tokyo 2020 Olympic Games, participants can also run "alongside" their friends, schoolmates, seniors or former students as an act of solidarity and a form of support for the Olympians who are flying Singapore's flag high in Tokyo.
Through this virtual event, the Association also aims to raise funds for the SSP Financial Assistance Fund (SSP FAF), which supports needy student-athletes in Sports School. $5 from every registration will go towards the SSP FAF.
Sign up for the event
here
.
Registration closes on 14 August 2021.
Event Details

Event Period
23 July (0000h) to 14 August 2021 (2359h)
Distances

10km, 17km, 56km, 85km, 170km
(Multiple submissions allowed)

Categories
Examples of Types of Activities
Walking
Jogging
Running
Trekking
Hiking
Treadmill walk/jog
(Anything on foot)
Prizes
Individual Category
Top 3 participants with furthest cumulative distance covered

Team Category
Top 3 teams with furthest cumulative distance covered

Inspirational Award
3 participants with the most inspiring social media posts that reflect the Sports School's values of RISER (Respect, Integrity, Responsibility, Excellence, Resilience).
Participants must use the hashtag #championsreunion to qualify for the Inspirational Award.
Be A Part Of The Community
To register and be part of the Sports School Alumni Association, click
here
. Only former Sports School student-athletes are eligible to join as members.