Boarding Rooms
Singapore Sports School's Boarding is made up of four blocks of accommodation: Olympus Lodge, Athena Lodge, Apollo Lodge, and Ares Lodge. Student-athletes occupy three blocks, where males and females are housed separately for privacy and security. Staff, who look after student-athletes during school weeks, reside in the fourth block. Boarders check-in on Sunday evening and check-out to return home on Friday during the school term. Regular maintenance of the Boarding facility is scheduled during the major school holidays so as to minimise the disruption to the boarders since they will return home during this period.

Boarders stay in shared dormitories that can accommodate up to 9 student-athletes. Living in shared spaces with their peers develops strong camaraderie among student-athletes, while also instilling responsibility and discipline in each individual. The physical number of boarders within each shared dormitory may change according to the prevailing circumstance, such as the COVID-19 pandemic.
Wi-Fi is available in the rooms.
At boarding, student-athletes are expected to exercise self-directedness towards their learning and in using their mobile phones responsibly before lights-out at 10.15 pm. Boarders' phones will be safekept if there is any infringement of phone usage rules, or upon parent's request.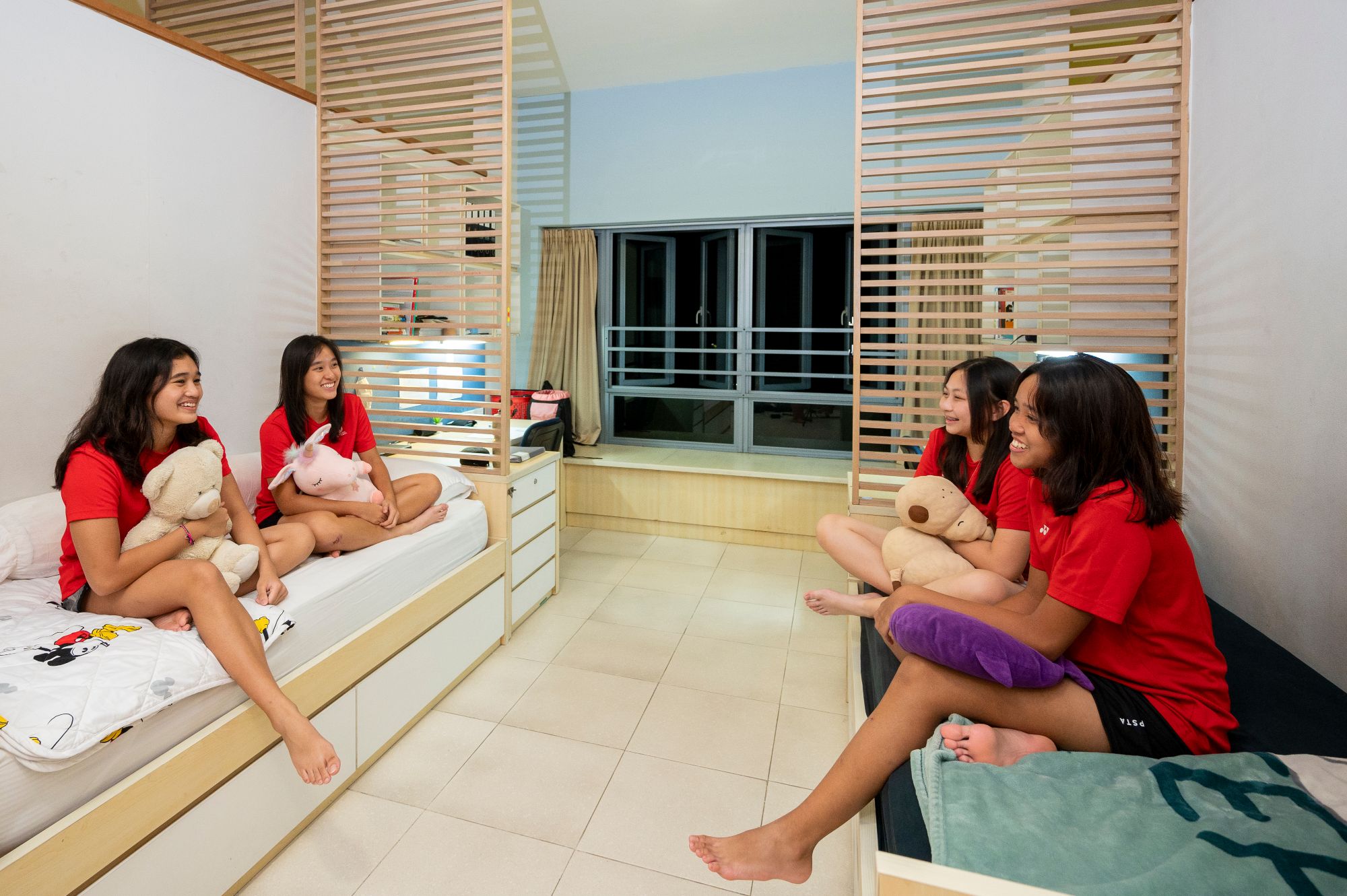 Laundry
Boarders are provided with the in-house laundry service vendor who undertakes the washing, drying, and folding of clothes. Boarders may send a maximum of 20 pieces a day. Alternatively, self-service coin-operated washing machines and dryers are also available for use.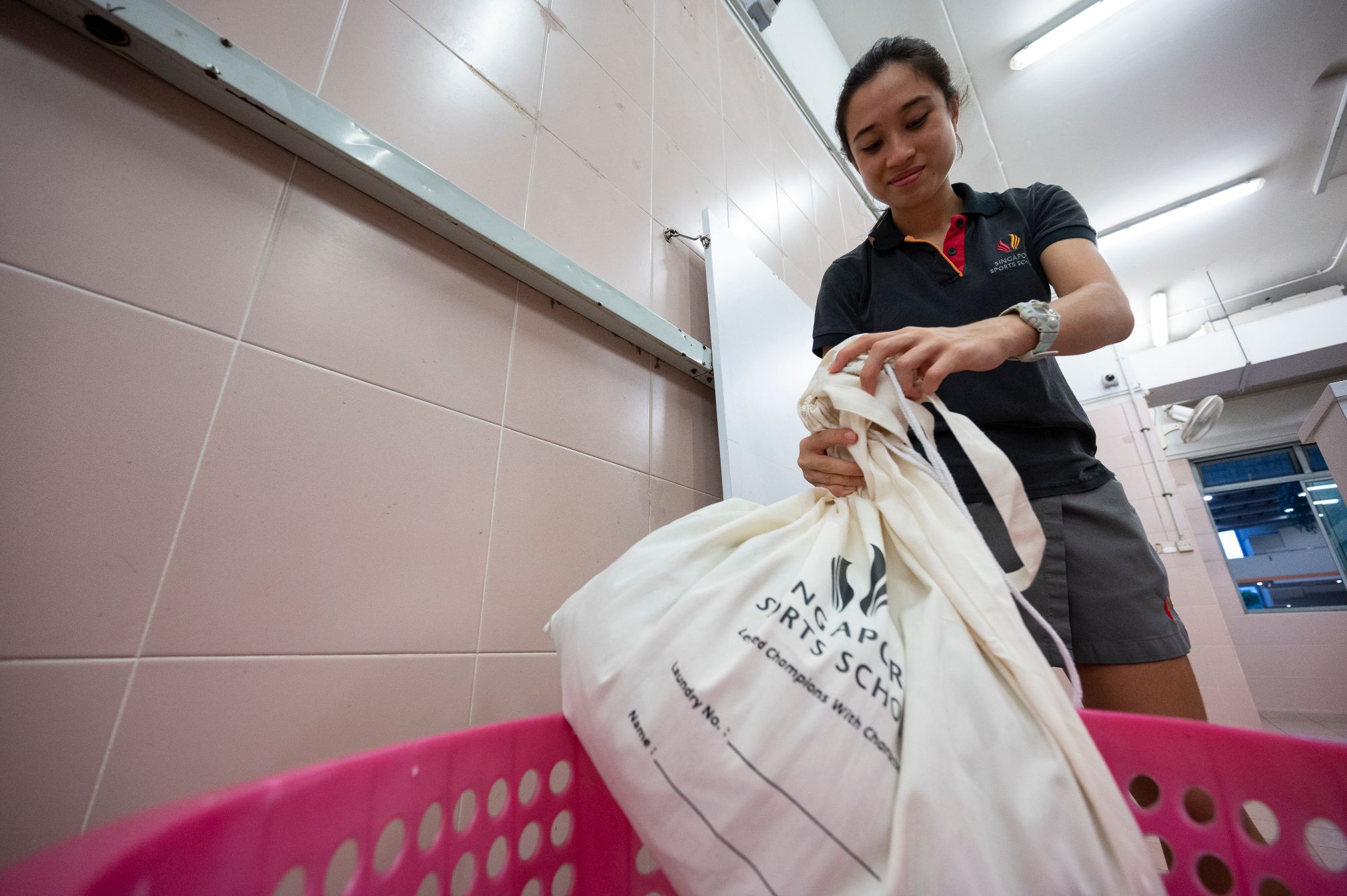 Recreational Facilities
During their free time, student-athletes are able to unwind and relax at the void decks of the boarding blocks, or have some fun with friends over board games at The Chill Connection (TCC). Street football and basketball courts are also readily available for student-athletes who prefer to engage in more active games.

Rally and ROAR Cafè cum Uniform and Stationery Store
The Rally and ROAR cafè delivers the simple pleasures – beverages, friendly service and delicious food. Visitors to the school can purchase hot and cold beverages, light tasty meals and snacks including sandwiches, seasonal cut fruits and fresh bakery items.

School uniform and stationery can also be purchased from Rally and ROAR.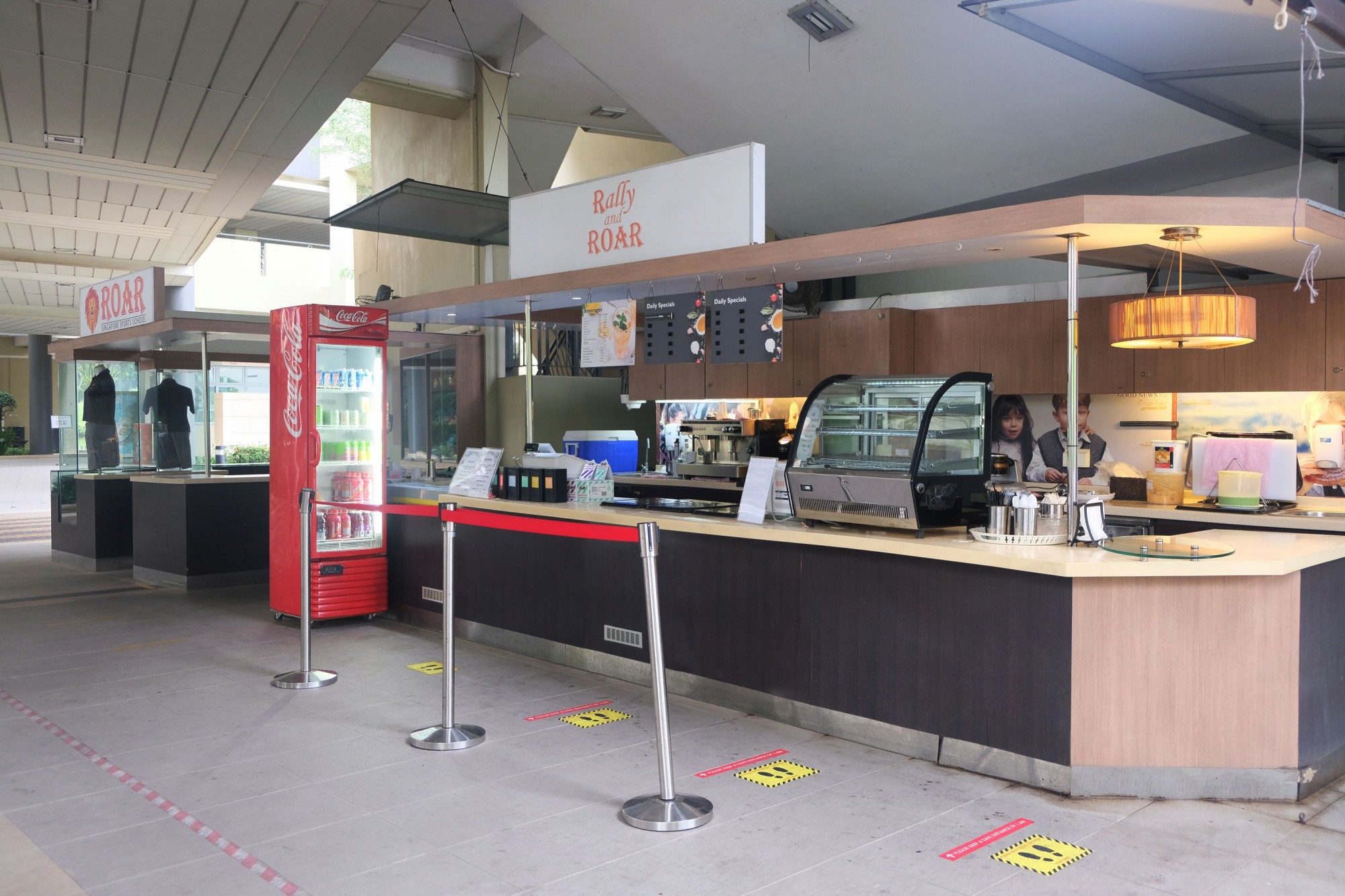 Rally and ROAR Operating Hours* (applicable only on school days)
Monday to Thursday 10 am to 10 pm
Friday 10 am to 8 pm
*Operating hours are subject to change