Overview

Singapore Sports School's Track and Field Academy strives to create a premier environment for excellence in youth-athlete development where student-athletes can benefit from world-class facilities and coaching accompanied by ample competition opportunities.
The Academy develops training programmes based on Long-Term Athlete Development (LTAD) model to support each student-athlete. The LTAD model provides broad-based training to maximise the sporting potential of the student-athlete by avoiding early specialisation. This is achieved through focusing on training via the multi-events programme when they enter the Sports School in Secondary 1. The multi-event training approach enables student-athletes to achieve highest technical level upon maturity and helps to reduce the risk of burnout and injuries.
Track and Field Academy student-athletes had the opportunity to hone their skills from the numerous overseas training camps and competition opportunities arranged by the Academy. In addition, Sports School coaches raised their competencies through attending coaching conferences and courses overseas and locally.
Admissions
Interested applicants may find out more about admission into the Track and Field Academy
here
.
PROGRAMMES AND COMPETITIONS
Major Games Representation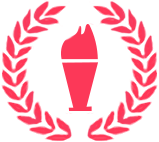 Olympic Games, Asian Games, Commonwealth Games, Southeast Asian Games. Many Singapore Sports School present and past student-athletes have gone on to the national teams and done Singapore proud at major sport competitions.