Overview
Singapore Sports School is committed to providing an optimal environment for national youth athletes from a wide range of sports so that they can reach their sporting potential and become sports talents for Team Singapore.

Besides the nine Academy Programme sports, we also work closely with the National Sports Associations (NSAs) to nurture national youth student-athletes. Currently, Sports School has student-athletes in the following sports:
Artistic Swimming

Beach Volleyball

Cycling

Diving

Football (Girls)

G

olf

G

ymnastics

Ice Skating

P

encak Silat

Rollersports

Sailing

Sport Climbing

Squash

Taekwondo

Underwater Sports

Water Polo

W

eightlifting

W

restling

Wushu
Notably, the following have attained international representations:

| | Jaymie Ng Wan Xin (Golf) – Singapore Junior Golf Championship 2022 Overall and National School Games 'A' Division Champion | Aniq 'Asri Mohammad Yazid (Pencak Silat) – 2022 World Pencak Silat Championships Gold Medallist | |
| --- | --- | --- | --- |
SUPPORT
Student-athletes in Individual Programme train with the respective NSAs or clubs. Sports School complements this with strong academic and student development support. The General Managers and academy mentor work in tandem to nurture and advance the student-athletes' development. This is further augmented by the sport science support which the National Youth Sports Institute (NYSI) provides in close collaboration with.
These are some of the sport science services provided:
a.
Strength and conditioning;
b.
Physiotherapy for pre and post-op rehabilitation;
d.
Mental skills and psychology;
e.
Athlete life mentoring.
A boarding element is also offered to selected student-athletes where character building and mentoring are made available in an environment designed for physical recovery and academic consolidation.

Major Games Representation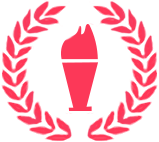 Olympic Games, Asian Games, Commonwealth Games, Southeast Asian Games. Many Singapore Sports School present and past student-athletes have gone on to the national teams and done Singapore proud at major sport competitions.

Staff
Individual Programme (Underwater Sports)
Individual Programme (Football-Girls)