Sports School Hits Perfect 45 In IBDP Examinations
2016 November IBDP Examination Results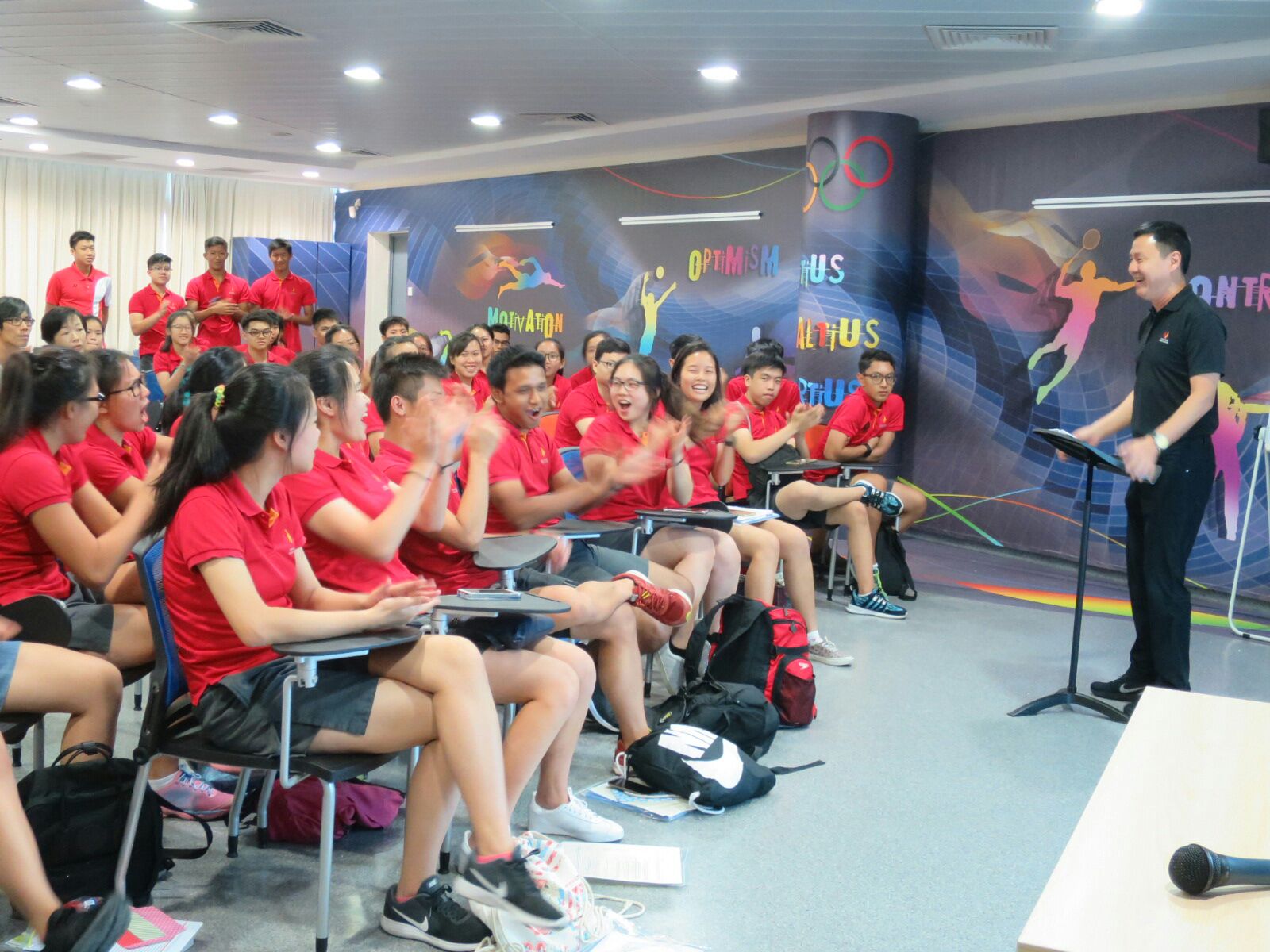 Singapore Sports School student-athletes are all cheers upon the announcement of their stellar results
Singapore Sports School's second cohort of International Baccalaureate Diploma Programme student-athletes gave the School reason to cheer when they turned out top-notch results in the November 2016 Examinations.
Sabrina Chau Shu Ning was Sports School's top scorer, receiving a "perfect" result slip of 45 points on 5 January 2017. The golfer overcame the odds in the 2016 year-end examinations to garner top scores in all subjects. Having entered Sports School as an academically-average student-athlete, Sabrina, who had the lowest PSLE T-Score amongst her 13 other classmates, outperformed them in the rigorous programme.
Nine of the 14 who sat for the examinations scored 42 points and above. Including two student-athletes – Natalie Chen Mei Qing (Synchronised Swimming) and Avelyn Leong Kit Yan (Netball) – who took the May 2016 Examinations, Sports School's average is 41 points.
"Singapore Sports School is delighted with the excellent results. Our student-athletes and teachers worked very hard to show that it is possible to combine regular sports training and academic studies. They have proven that last year's stellar performance was not a one-off," said Principal Tan Teck Hock.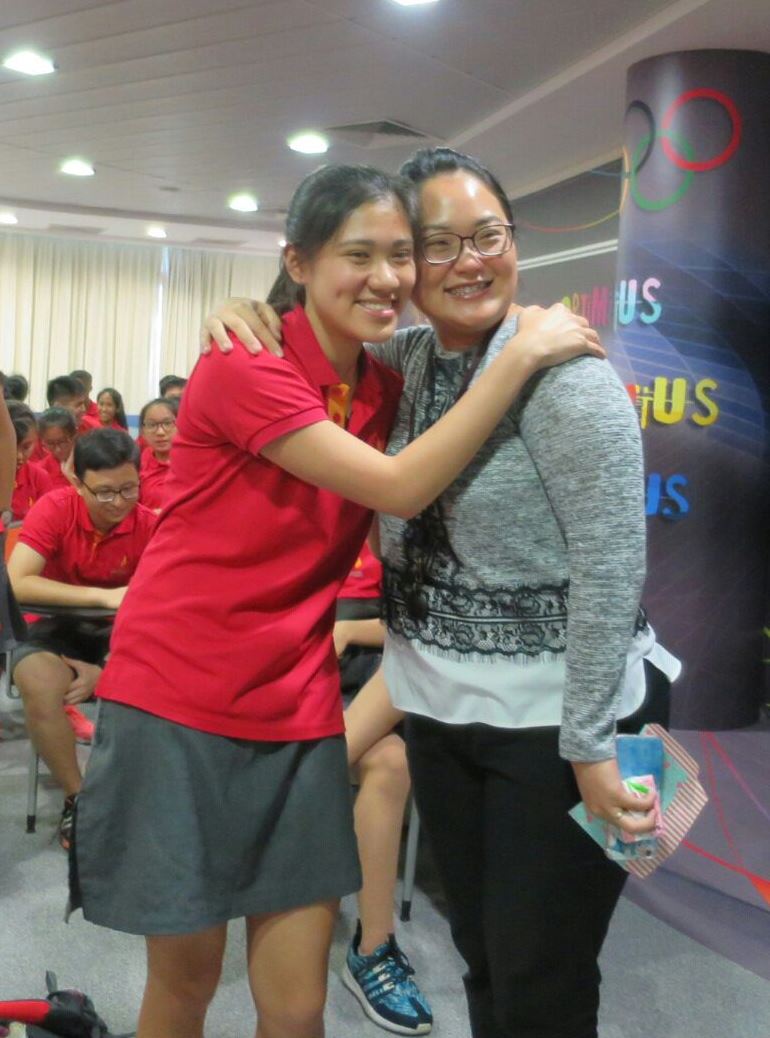 Top scorer Sabrina Chau Shu Ning with Chinese Language teacher Oh Hui Min