Singapore's Juniors Swim Into World Top 10
2019 FINA World Junior Swimming Championships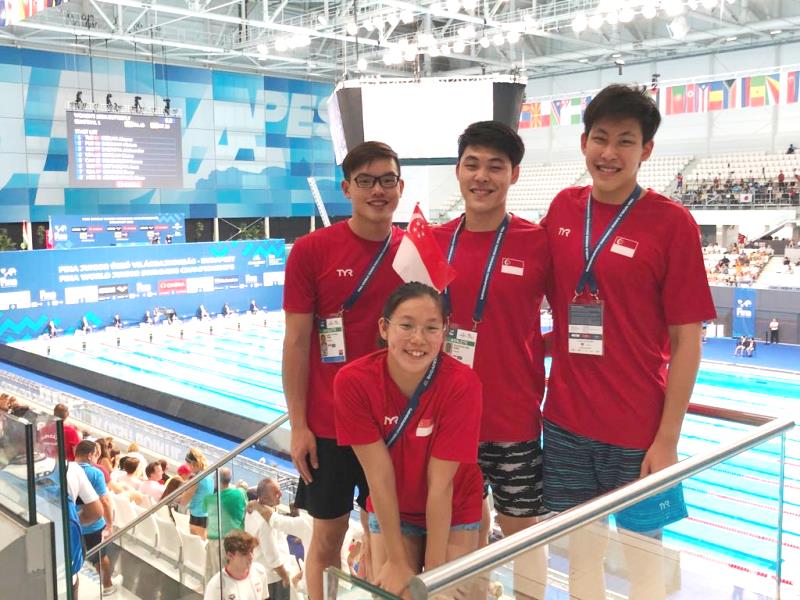 It was a race to the wall between Singapore and Hungary in the third heat of the Men's 4x100m Freestyle Relay qualifiers. The Singapore quartet, comprising Singapore School swimmer Mitchell Ang Li and compatriots Glen Lim, Jonathan Tan and Mikkel Lee, came in to touch the wall in 3:23.59s after the 400m race, a mere four-hundredths of a second slower than hosts Hungary, at the 7th FINA World Junior Swimming Championships in Budapest. The Singaporean team ranked 9th behind Hungary to miss out on the Final.
Sports School student-athletes – Clydi Chan, Luke Tan Yu Yang and brothers Maximillian Ang Wei and Mitchell – were part of the 16-strong team that represented Singapore at the world junior meet for Under 18 swimmers from 20 to 25 August 2019.
Post-secondary swimmer Luke Tan Yu Yang and compatriots Glen Lim, Jonathan Tan and Zachary Ian Tan also finished 9th in the Men's 4x200m Freestyle Relay in 7:29.31s, placing them behind China (7:29.14s).
Fellow post-secondary swimmer Maximillian, a breaststroke specialist, also benefitted from the high level of competition as he swam to a new personal record of 28.88s in the 50m Breaststroke, shaving 0.05s off his previous time.