Triathletes Triumph With Titles
TriFactor National Sprint Championship and 113 Desaru Sprint Distance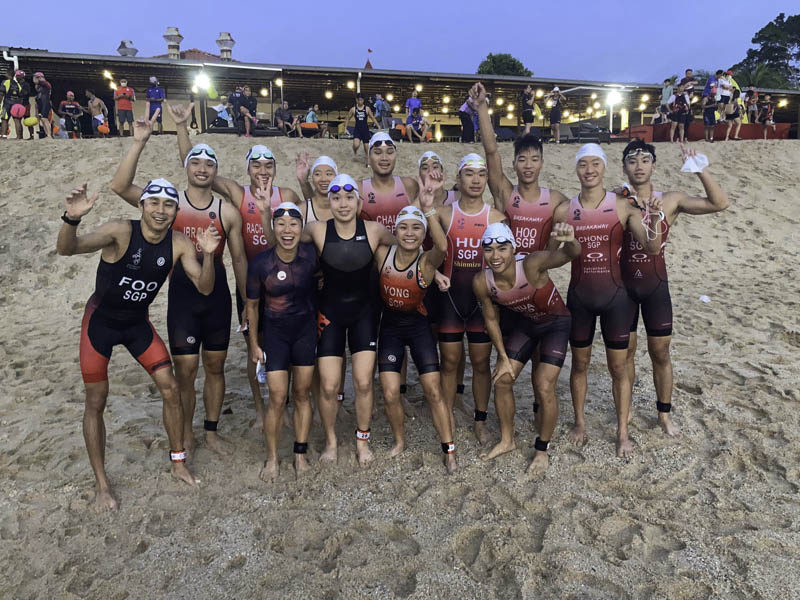 Photo Credit: Triathlon Singapore's Facebook Page
After a 750m swim, 20km of cycling, and a 5km run, Janel Susastra (IBDP, Year 5) crossed the finish line first among her competitors in the Women's Open to win gold at the TriFactor National Sprint Championship on 4 September 2022 at East Coast Park. She also won bronze in the Elite Women's category. Secondary 4 student-athlete, Lim Wan Ting, completed the race in 4th place among the Elite Women.
It was also an excellent race for alumni Luke Chua and Bryce Chong who had a 1-2 finish in the Elite Men's event. The training buddies who turned competitors in the championship were neck and neck throughout the race, with Luke crossing the finish line in 1 hr 26 seconds, just 2 seconds ahead of Bryce.
The championships included Filipino triathletes Andrew Kim Remolino, who won silver at the recent Southeast Asian Games in Hanoi, and two-time SEA Games triathlon champion Nikko Huelgas helped as well.
He said: "It's good exposure for us and I love the competition. None of us are at our peak and everyone has a lot to improve on. "Today was just a small bit of what we can do and I know we can do a lot more and we're looking forward to that. This is just the beginning."
Over 1,200 people participated in the TriFactor Triathlon Singapore, which was held for the first time since 2019 and included standard, long and kids categories.
It was Bryce's turn to shine at the 113 Desaru Sprint Distance from 17 to 18 September where he won gold in the Elite category. Luke won a bronze medal, while alumnus Nicholas Rachmadi finished closely behind him in 4th place among the Under-23s. Lim Wan Ting (Secondary 4) and Janel Susastra (IBDP, Year 5) also took on the hard, hilly course, to finish 5th and 7th respectively in the Junior category.
Continue Reading →