Football Kicks Off In 'E' Arena
2020 StayAndPlay Asian Series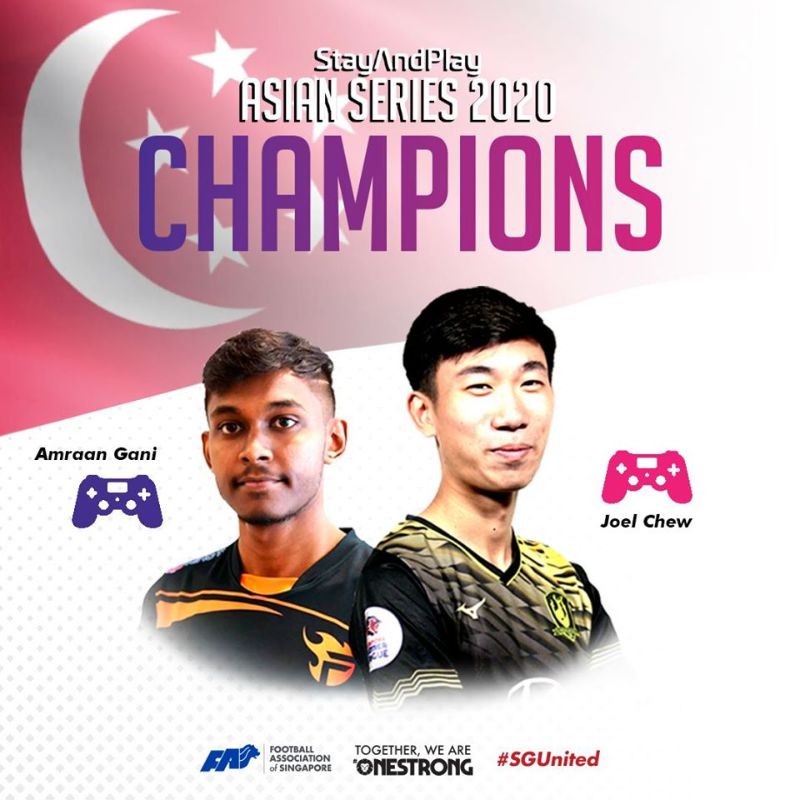 Photo from Football Association of Singapore Facebook
As work and activity takes to the virtual platform, international sport agencies are also following suit. Several sport agencies have jumped onto the bandwagon to keep the competitive spirit alive in their athletes, albeit through a game console or virtual reality. Triathletes sweated it out on their stationary bikes on the Ironman Virtual Club platform, top tennis players traded their racquets for PlayStation controllers and went face-to-face on the Tennis World Tour video game, and footballers displayed their flair in the FIFA 20 virtual realm.
EA Sports and Fifa kicked off the EA Sports Fifa 20 Stay and Play Cup on 15 April 2020. The online tournament, which ran till 19 April and featured 20 players from various European clubs such as AFC Ajax, Liverpool, Manchester United, and Real Madrid, was organised with a singular message in mind: Stay Home. Play Together.
Four Asian football federations from Chinese Taipei, Malaysia, Japan and Singapore subsequently came together to organise the 2020 StayAndPlay Asian Series contested through the Fifa 20 game platform, where each country was represented by two players – a professional e-Sports player and a footballer. Team Singapore was represented by Singapore Sports School alumnus Joel Chew Joon Herng and Amraan Gani.
Joel, a midfielder with Tampines Rovers, proved an indomitable force in the virtual arena. Two goals conceded in his first game of the quadrangular, from 21 to 24 April, prevented him from boasting a clean scoresheet in the e-Sports tournament. The game ended with a 4-2 win for Joel over Chinese Taipei's Benson Lin.
The Singaporean footballer proceeded to notch 6-0 and 4-0 victories against Malaysian Safawi Rasid, a national footballer who also plays for Johor Darul Takzim, and Japanese Shinji Okazaki, a former Leicester City player from 2015 to 2019.