Wan Ting's Mettle Earns Her Silver Medal
2019 MetaSprint Series, Triathlon Leg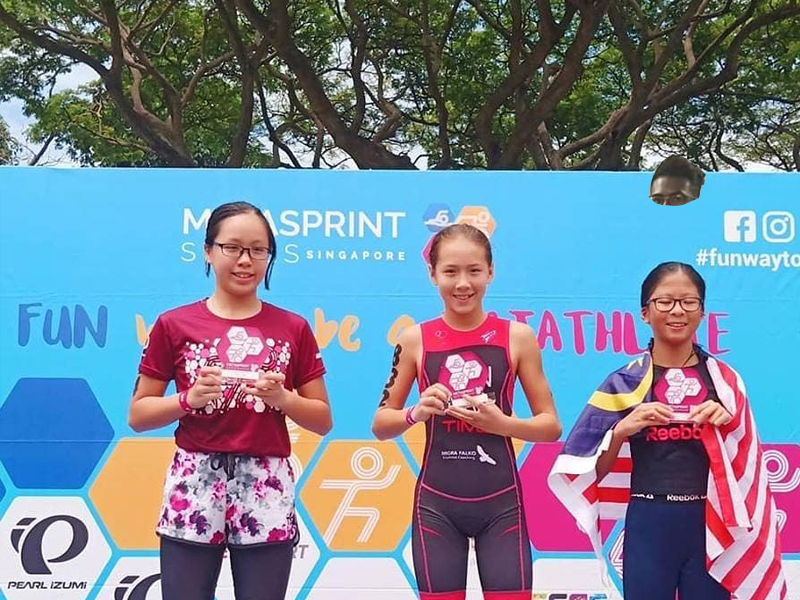 Lim Wan Ting (left) wins the MetaSprint Series Youth Triathlon silver medal in the 12 to 13 years old age-group.

After a 250m swim, 12km cycle and 2.5km run, Secondary 1 swimmer Lim Wan Ting crossed the finish line second in the Youth category for 12- to 13-year-olds at the MetaSprint Series, Triathlon Leg, on 28 April 2019.
The Singapore Sports School student-athlete capitalised on strength in the swim, emerging first from the water before transitioning to the bike. Her early lead over her competitors ensured she finished just 9.21s behind Eliza Tan of Malaysia, clocking 44:22.73s in the three-component race.
Earlier in the MetaSprint Series Aquathlon Leg on 17 February, alumna Lee Mei Shuang finished second in the Women's Sprint 20-24 age-group.