Lin Qian Trains With The Future In Mind
2021 With The Future In Mind Scholarship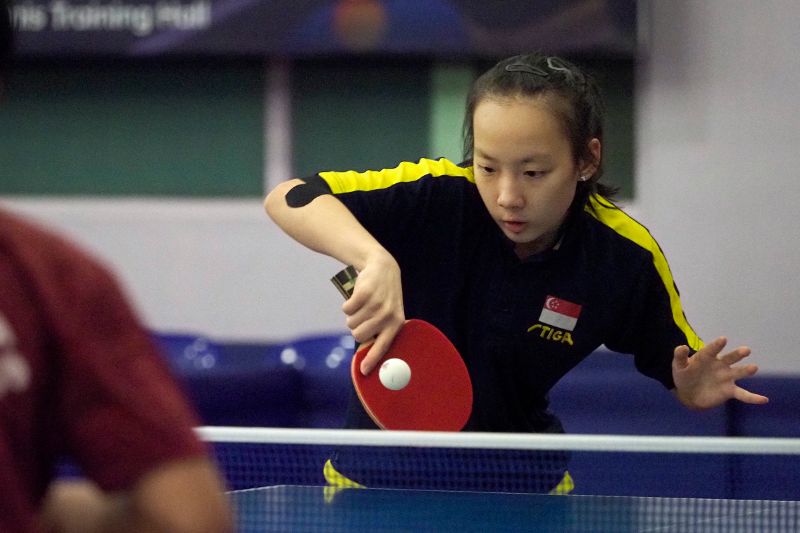 Photo by Singapore Table Tennis Association
Ser Lin Qian may have crossed her 15th birthday just two months ago, but her goal of representing the nation on the international stage and at major Games may be closer than she thinks. On 20 June 2021, the International Table Tennis Federation (ITTF) announced its 2021 With The Future In Mind (WFIM) scholarship recipients, and Lin Qian was among the exclusive selection of 30 paddlers worldwide.
The scholarship, being presented by the world table tennis body to a very selective list of paddlers, has helped to bolster Lin Qian's confidence. The Nanyang Primary School alumna said: "This scholarship serves as affirmation that I'm on the right track, and motivates me to keep pushing and achieving my best. I am also very happy and honoured to receive this scholarship as it is given by ITTF."
WFIM is a joint programme by the Olympic Solidarity and ITTF which seeks to support qualifiers for the Tokyo 2020 Olympic Games, as well as promising youth players. The Singapore Sports School Secondary 3 student-athlete is the only Southeast Asian out of 13 youth players. The programme provides scholars additional training and competition opportunities to help them in their quest to qualify for the Olympic Games or Youth Olympic Games.
"This scholarship will support me by subsidising the cost of my overseas training and competition trips. It will also allow me to have more opportunities to participate in more competitions, gain more exposure from going up against athletes with different playing styles.
"Due to the Covid-19 pandemic, I am not sure when I will be able to travel, but I look forward to the time when I am able to. I will definitely treasure this achievement and work even harder and make the most of this opportunity."