Little Red Dot Wins Big In Us Open
2019 US Open Pencak Silat Tournament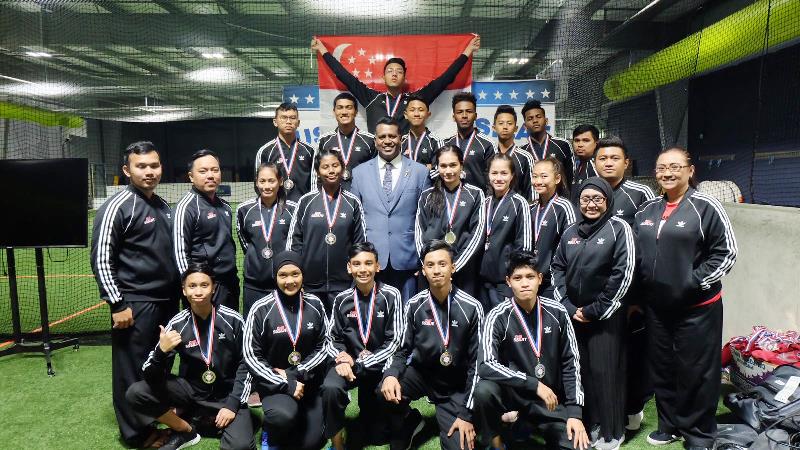 Singapore's pencak silat exponents flew to the Land of Dreams for the 2019 US Open Pencak Silat Championship from 22 to 23 June 2019 and returned with a haul of 16 gold, 1 silver and 1 bronze medals.
Competing in unfamiliar territory and against opponents with foreign styles and techniques proved an interesting challenge for Team Singapore's athletes. The American fighters brought to the arena a style of fighting which Team Singapore's exponents were less accustomed to, which developed the skill of adapting quickly to their different opponents.
And they succeeded 16 times, out of a possible 27. Singapore Sports School student-athletes and alumni contributed to five of the 16 victories earned by Singapore's 22-strong contingent, Sports School's pencak silat exponents also added 1 silver and 1 bronze medals to the nation's total tally of 18 medals.
The inaugural Championship in Virgina, USA, saw 87 exponents from Indonesia, Japan, Singapore, Uzbekistan and host country.
RESULTS
Gold
Aniq 'Asri Mohammad Yazid (Secondary 2)
Sheik Fayz Sheik Alau'ddin (Secondary 3)
Sheik Ferdous Sheik Alau'ddin (Alumnus)
Nurul Suhaila Mohamed Saiful (Alumna)
Nurul Shafiqah Mohamed Saiful (Alumna)
Silver
Siti Khadijah Mohamad Shahrem (DSPM Year 1)
Bronze
Yusri Mohd Yusoff (Secondary 3)