First-Ever Sports School Participation At Winter Yog
Lausanne 2020 Winter Youth Olympic Games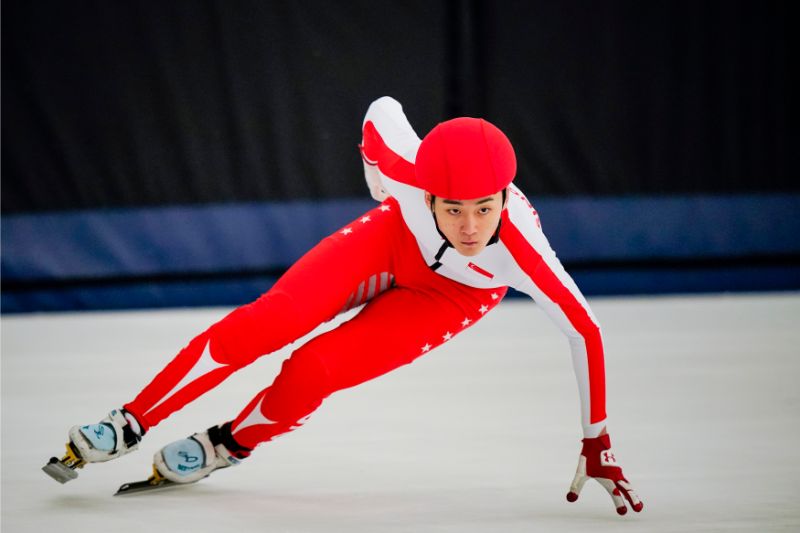 Photo by SNOC/Kong Chong Yew

17-year-old Trevor Tan Xuxuan inches closer to his goal of competing at the Beijing 2022 Winter Olympic Games as he checks off another milestone competition on his list. On 18 January 2020, the Singapore Sports School IBDP Year 6 student-athlete will step into the rink in Lausanne, Switzerland, in hopes of a podium finish at the 3rd Winter Youth Olympic Games.
Trevor was ranked top youth speed skater following winning performances at the 2019 Singapore National Short Track Speed Skating Championships and 2019 Asian Open STSS Trophy which earned him selection for the Winter YOG. He won a historic gold for Singapore at the Asian Open in August when he finished first in the Men's Junior B 1,000m, ahead of two Chinese skaters. The teen also garnered his first major Games experience at the 2019 Southeast Asian Games in the Philippines where he contributed to a gold medal in the Men's 3,000m Relay.
He is one of three winter sport athletes representing Singapore at the Games from 9 to 22 January, and will compete in the Men's 500m (20 January) and 1,000m (18 January) events. This is the first time Singapore is participating at the Winter edition.