May The Fourth Be With Us
New Principal At Singapore Sports School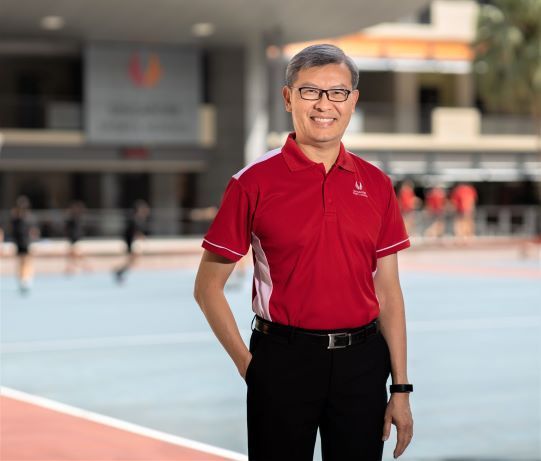 Dear students, parents, and friends
Today is my first day at work as the Principal of Singapore Sports School.
Seeing some of our student-athletes training this morning, I see the hopes and aspirations of our students; and that inspires me to give my best to support each of you in pursuit of your dreams.
I have three children: Two boys (23 and 19) and a girl (16). They, and my wife, have often educated me about education, particularly from the eyes of the students and parents! These, and many of the conversations I had with teachers, parents, students, policy-makers and critical friends, have continued to energise my journey as an educator.
Starting out as a PE and English teacher, and serving as head of department, vice-principal, special assistant, Principal of St Hilda's Secondary School, Director of Physical, Sports, and Outdoor Education in MOE Headquarters, and now, Principal of Singapore Sports School, nurturing the young has always remained my core and central purpose.
I look forward to listening to your perspectives and working with you and our various partners, to nurture Learned Champions With Character, for Singapore.
Wishing you happy holidays and a fantastic 2020!
Best Regards,
Ong Kim Soon
Principal, Singapore Sports School