Fundraising For Victims Of Beirut Explosion
Fundraise For Victims Beirut Explosion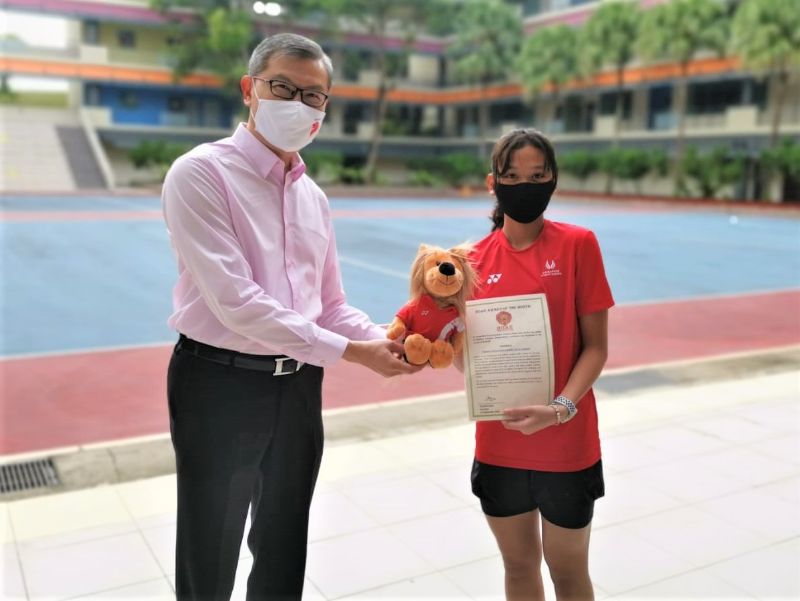 When Secondary 3 fencer, Nadine Fateha Zuraimy, learnt about the explosion which ripped through the Lebanon capital Beirut on 4 August 2020 and left thousands of people severely wounded and homeless, she did not just take it as another piece of news. Instead, the compassionate student-athlete with a heart for the less-privileged, stepped forward to raise funds to help victims through a baking sale.
Offering a choice of nutella and peanut butter cookies, she took in orders through word of mouth from staff, seniors and other student athletes, and baked over a few weekends to fulfil the orders. She managed to raise $710, and donated the proceeds to victims in Beirut through the Singapore Red Cross Society.
Her exemplary act of kindness truly reflects the values of a Learned Champion With Character. Her effort was commended through the ROAR Award of the Month (August), presented by Principal Ong Kim Soon on 15 September 2020.