Wushu Girls Show Their Mettle
2019 Asian Junior Wushu Championships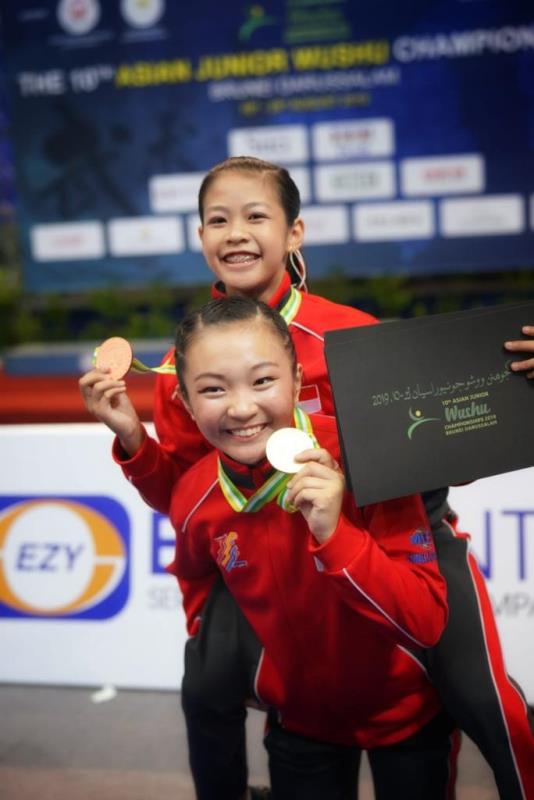 Kimberly Ong (front) and Jolie Goh
398 Wushu enthusiasts from 16 countries gathered to vie for gold at the 10th Asian Junior Wushu Championships held at Bandar Sri Begawan, Brunei from 16 to 24 August.
Singapore Sports School IBDP Year 5 Kimberly Ong Li Ling and impressed the crowd in the Changquan event with fully extended kicks and striking techniques. Kimberly outshone her competitors to clinch the gold medal.
In the Taijiquan and Taijijian events, Secondary 2 Jolie Goh has also done the school proud with a silver and bronze medal respectively.