Bernice In World's Best 8
2019 World Bowling Women's Championships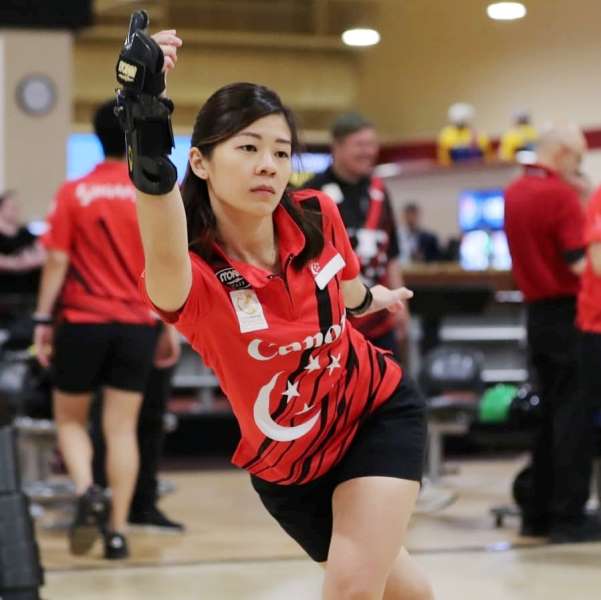 Picture by World Bowling
A top 8 finish in the Masters Finals capped Singapore Sports School alumna Bernice Lim Hui Ying's outing at the 2019 World Bowling Women's Championships from 22 to 30 August 2019. She was one of two Singaporeans who made the 24-kegler cut for the final event of the Las Vegas tournament.
27-year-old Bernice had a strong start in the tournament, concluding the Singles event in 6th place (1,354 pinfalls), just 17 pinfalls short of a semi-finals spot. After 24 games over four events, the national bowler stood in 23rd position (5,132 pinfalls) in the All Events to slip into the Masters Finals.
Bernice successfully cleared two rounds in the Masters Finals, which was contested in the best-of-three games matchplay format, to be part of the last eight in the tournament. However, her progress was halted by a Round 3 encounter with Maria Rodriguez of Colombia. Despite hitting scores that were consistently above 200 pinfalls, Bernice had to settle for a 1-2 (227-163, 202-225, 224-246) defeat to the eventual runner-up.
Alumnae Bernice, Charlene Lim Jia Yi, Daphne Tan Shi Jing and New Hui Fen were part of the six-member Singapore team at the 2019 World Women's Championships which drew about 180 competitors.