A Super Learning Experience
Asian Union Gymnastics Camp
Written By
Thea Chew
Individual Programme - Gymnastics, Secondary 1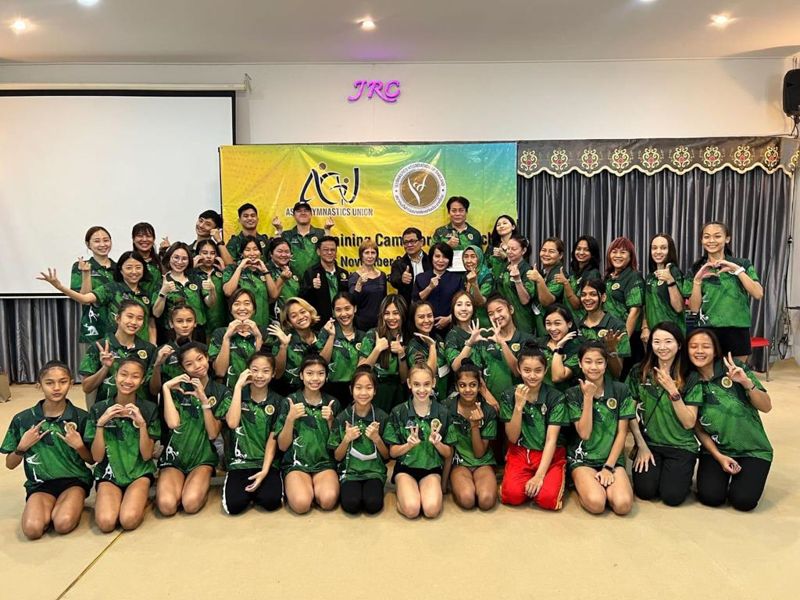 I was really excited that I was given the opportunity to participate in the Asian Union Gymnastics Camp. I finally had the opportunity to travel with my teammate and coach after a few years since the pandemic.
The objective of the Camp was for the coaches to learn new skills to impart to their gymnasts such as apparatus handling, and proper techniques for certain elements and exercises they could use to further strengthen the gymnasts. It was held in Bangkok, Thailand, from 1 to 5 November 2022, and was led by a world-renowned international expert, Nadya Aleksandrova. Other countries that participated in the Camp included, India, Indonesia, Malaysia, Mongolia, Philippines, Thailand, and Turkmenistan.
As gymnasts, my teammate and I cherished the opportunity to learn directly from Coach Nadya and refine our skills through the Camp.
On a typical day, we woke up around 7.15 am to get ready and have breakfast before heading to the Training Centre. Once we reached, coach Nadya give us a short lecture before we continued with going through skills in the Camp. As we had a competition coming up, my teammate and I would squeeze in time to do a few routines with our coach before having lunch. After lunch, there would be another lecture before continuing the rest of the Camp. Once the Camp ends for the day, we would do a few more routines before heading back to the hotel for dinner.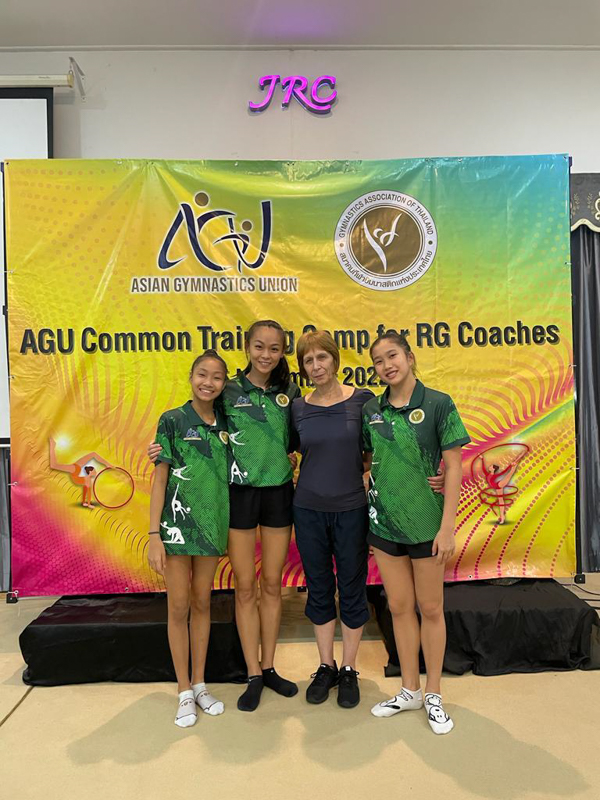 Photo Credit:
AGU Asian Gymnastics Union
During the Camp, Coach Nadya got us to demonstrate skills in front of the other coaches. She corrected each one of us and taught us the right techniques for each skill. This Camp definitely helped me to understand the right way of doing each skill and element properly and taught me how I can execute them better during my routines.
It was a great experience, and I hope that I will have more opportunities to travel overseas for competitions and training camps in the future as they are valuable to my development in the sport.
Continue Reading →