Challenge Delivers Learning Opportunities
2019 Sneakers Netball Challenge
Contributions By Tisha Jeffrey Lee and Nur Syarah Syazwina Salleh
Netball Academy, Secondary 1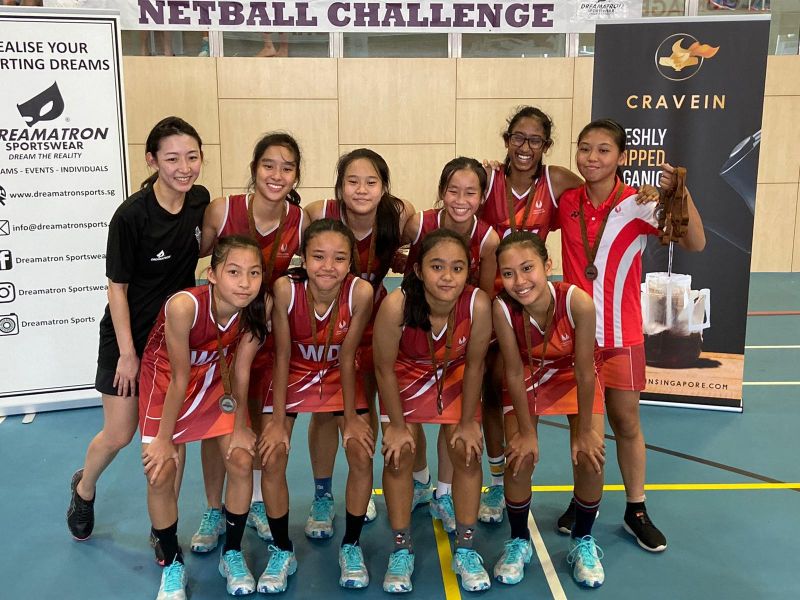 It was the first time that our team of nine Singapore Sports School Secondary 1 netballers would be competing at the annual Sneakers Netball Challenge, so we were all excited when we assembled at Dulwich College early in the morning on 9 November 2019.
The team gave our best in each game in the round robin stage to make it into the elimination rounds in the "C" Division age-group. As one of our players was injured, teamwork was more crucial in our games. Making it into the second round was a huge motivation for us. As a team, our spirits were high and we were determined to go all the way. Having to play eight games in six hours was not easy for us, but hearing our parents cheer us on from the sidelines made it all worthwhile.
In the second round, we met with bigger, stronger and older opponents. However, we did not let that affect us and persevered through the games. Although we finished the competition in 4th place, we gained many valuable lessons and experiences. Tisha Jeffrey Lee was also presented the Rising Star Award for the tournament. The team is grateful for all the support received from our parents and Coach Geraldine Ng.