High Fives For The Football Champions!
National School Games: Football 'B' Division North Zone Championships

Our football boys have been playing well in the lead up to the finals showing that they have gelled well as a team and are always ready to take on the next challenge. The finals of the National School Games North Zone 'B' Division Football was not an exception.
Playing against Montfort Secondary School, they showed tactical excellence and discipline as they coordinated swift attacks and defended stoutly. Running riot down the right flank throughout the two 35-minute halves was man-of-the-match Hadirul Harraz Abdul Rahim (Secondary 4). Harraz could be seen terrorising the opposition flanks with his mazy runs and accurate passes. Within the first 22 minutes, Team Sports School was leading with 3 goals courtesy of Muhammad Fakhrurazi Noh (Secondary 4), Muhammad Danish Haqimi Mohamad Syaruddin and Aiman Zayani Yazid (both Secondary 3).
As the storm clouds gathered overhead, the referee had to blow the whistle on the game after 40 minutes of play for the safety of the players. The conclusion of the match was left to another day.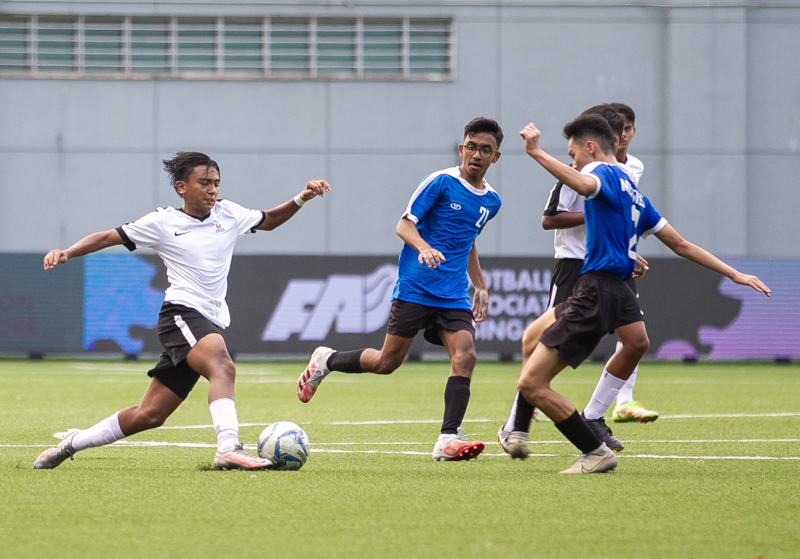 In the match that continued, the boys could have sat back and defended their 3-goal lead for the remainder of 30 minutes. However, that thought was sent to warm the bench as the boys stayed true to their style of play. They managed to score 2 more goals courtesy of Yazid Rizal Rais (Secondary 4) and Ahmad Luthfi Rusfatzilella (Secondary 3), before ending the match with a score of 5-0! Ace striker Aqil Rusyaidi Rudy (Secondary 4) also did well in the competition and was named top scorer.

Good job, boys!
Continue Reading →