New Bests For Artistic Swimming Duo
2019 FINA Artistic Swimming World Series, Tokyo Leg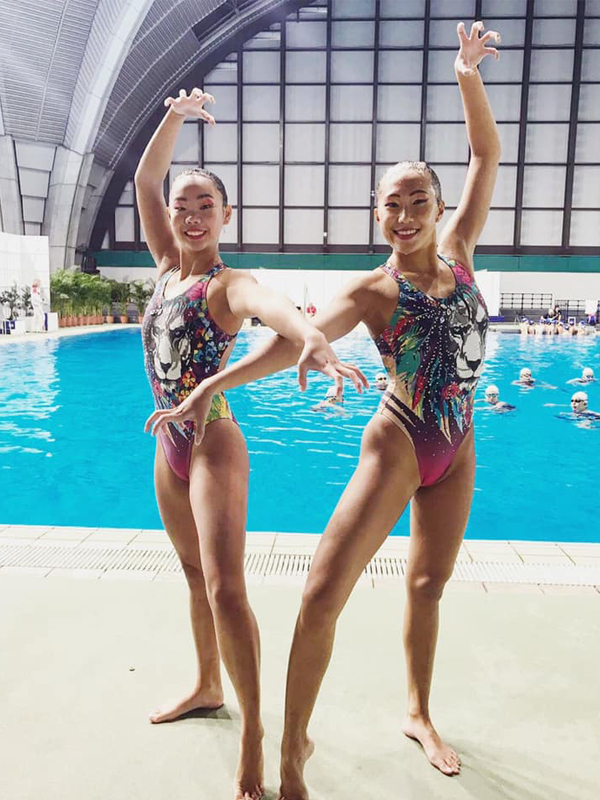 Photo Credit: Singapore Swimming Association
27 April 2019 was a day to remember for Singapore Sports School alumnae Debbie Soh Li Fei and Miya Yong Hsing. Singapore's top ranked Duet pair in Artistic Swimming has set a new personal best with a score of 77.0620 in the Duet Technical Final at the 2019 FINA Artistic Swimming World Series, Tokyo Leg, held from 28 April to 1 May 2019, surpassing their previous personal best of 75.1536 set at the 2017 Japan Open.
The duet continued their quest for sport excellence in the pool for Duet Free Final. With advanced water skills, strength, endurance and grace, the pair delivered their crowd-pleasing performance and emerged with their highest ever score of 77.2667.
Buoyed by their promising results, the pair has also performed their way to a new personal best with a score of 76.2667 and 74.8416 at the Team Free and Team Technical respectively.