Historic First For Pro Hadi
2019 PGA Tour Series-China – First Global Qualifying Tournament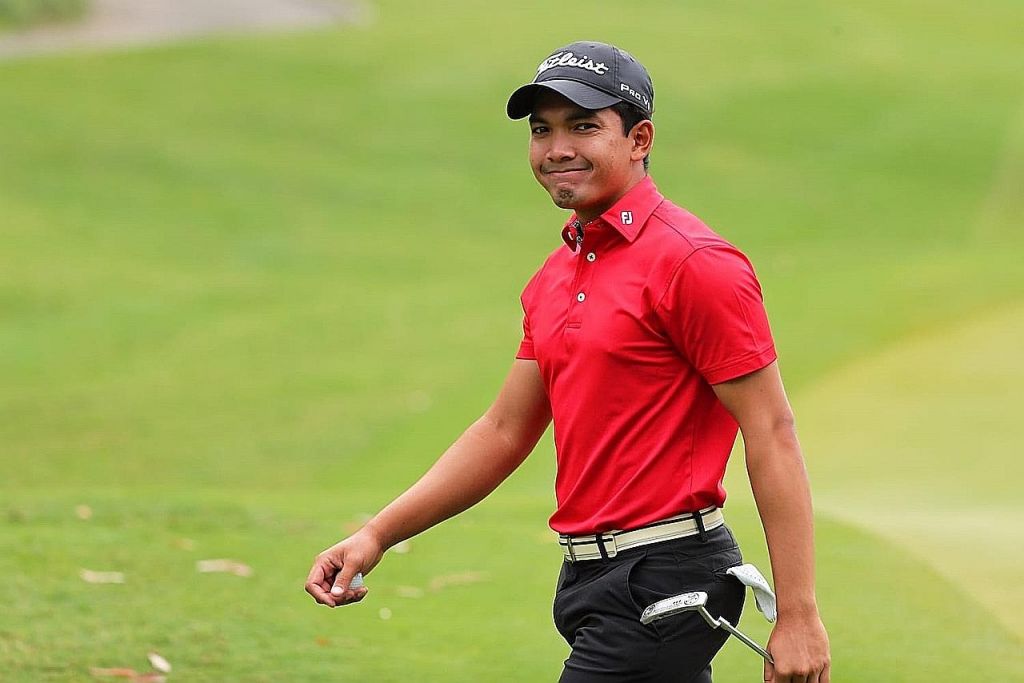 On 22 February 2019, Abdul Hadi Uda Thith sunk the ball in the 72nd hole of the 2019 PGA Tour Series-China's First Global Qualifying Tournament to beat a field of 120 golfers and cemented his place in all 14 events in the China tour.
Hadi had a spectacular start to the event in Guangzhou, smashing to 5-under 65 strokes at the Foison Golf Club Dye Course on 19 February for an early lead. Over the next three days, the 23-year-old Singaporean held on to his lead, carding 69, 68 and 70 strokes in the next three rounds to conclude with an 8-under 272 stroke-total. His closest rival, American Max McGreevy, finished 2 strokes behind.
Despite entering the final 18 holes two strokes ahead of the field, Hadi suffered a scare on the back nine, holing two bogeys in Holes 11 and 12, followed by a triple bogey in Hole 14 which pushed his score up to 2-over with four holes to go. However, the Singapore Sports School alumnus bounced back with birdies in Holes 15 and 18 to round up the tournament with even par on the last day for pole position on the leaderboard.
Hadi's historic achievement as the first Singaporean to win a qualifying tournament for a golf tour comes less than five months since turning professional.