U14 Boys Score Runner-Up Title
2019 JSSL Singapore Professional Academy 7s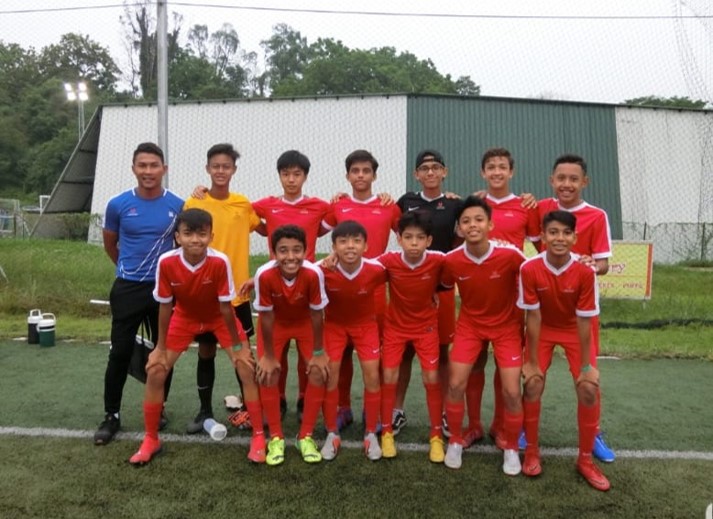 Singapore Sports School's Under 14 boys put their best foot forward at the 2019 JSSL Singapore Professional Academy 7s and emerged Runner-Up in the Boys U14 Cup category. Touted as Asia's largest youth tournament attracting football talents under 16 years old, the 7th JSSL 7s welcomed more than 400 teams from 17 countries for the competition from 19 to 21 April 2019.
Sports School footballers attacked well, and defended just as strongly to maintain a clean scoresheet in their first seven games in the Group Stage and Round of 16.
The team faced little obstruction in the 7-a-side competition, running with eyes fixed on the goal as they entered the Final against Euro Soccer Academy (ESA) on 21 April. Both teams were evenly matched, neither allowing the opposing team to find the goal. It was only in the final 5 minutes of the game that ESA broke through Sports School's line of defence to put one on the scoreboard and claim the title at the end of the 25-minute game.
RESULTS
Group Stage
v FC Putra (Indonesia): Won 2-0
v ActiveSG: Won 1-0
v HK JFL (Hong Kong): Won 1-0
v JSSL FC 2: Won 1-0
v Perfect Skill (Thailand): Won 3-0
v ESG (Enhance Sports Global) Football Academy (Oman): Won 0-0
Knock Out Stage
Round of 16
v Java Academy (Indonesia): Won 6-0
Quarter-Finals
v Global Football Academy B14: Won 3-1
Semi-Finals
v JSSL FC 1: Won 2-0
Final
v Euro Soccer Academy: Lost 0-1