The Mark Of A Winning Team
JSSL Singapore National Youth Leagues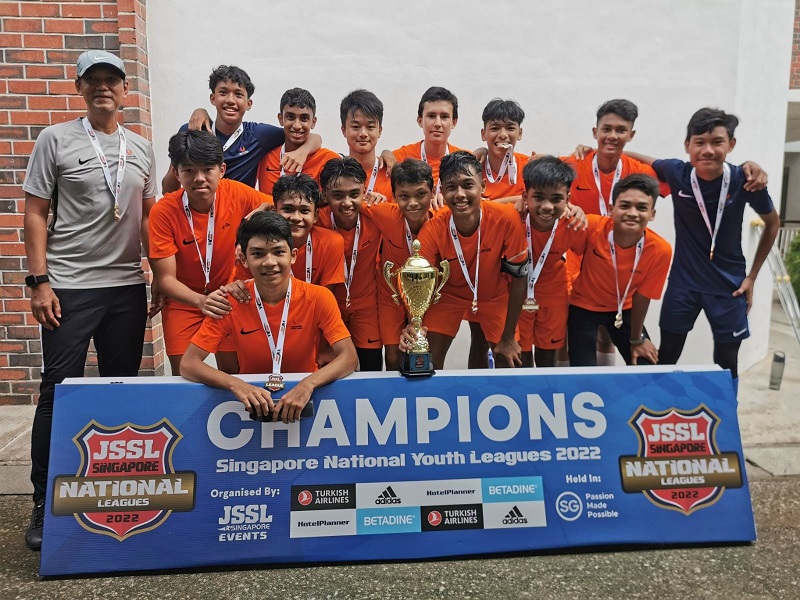 "I think the team did a really good job for this competition. Despite the shaky first few games, we worked on our weaknesses during training and improved from there," said Sky Yeo Sze Kai (Secondary 3).
Worked on their game, they did, and the results spoke for itself. The U15 football boys participated in the JSSL Singapore National Youth Leagues held from April till June 2022. Their tenacity and discipline saw them competing against 5 other teams in their division and emerged top of the league, scoring the most goals and remaining undefeated with 4 wins and 1 draw.
Sky shared that the challenges posed by other bigger and stronger teams were good for the team as it tested their resolve and reminded them to not let their constant tests mess with their minds. "I think everyone in our team did well. Football is a team sport, everyone has to play their part to contribute to the team. Every single player did their part which led to our wins," added Sky.
With the right mentality, Sky hopes that the team will be able to emulate their recent successes, win more trophies and develop as better football professionals.
Continue Reading →