Singapore's First Open Water Swimming Olympian Chantal Liew
2021 FINA Olympic Marathon Swim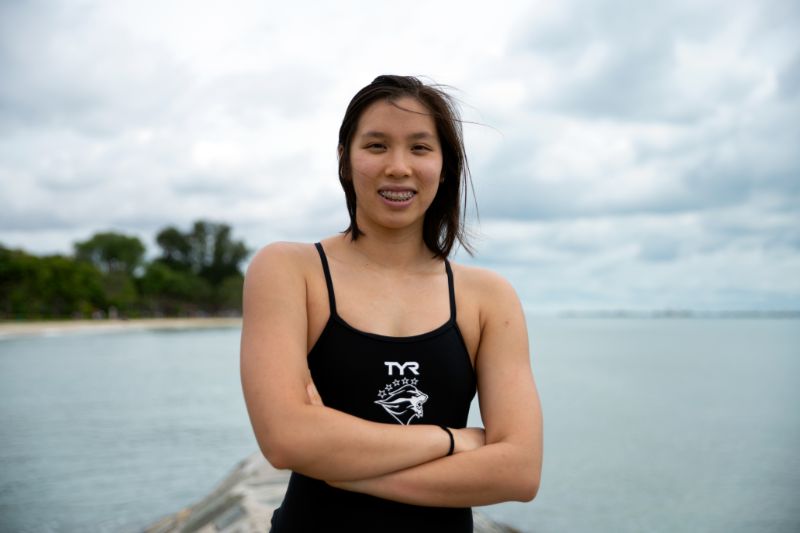 Chantal Liew. Photo by Waiting For Tokyo Film.
Former student-athlete Chantal Liew Li-Shan is looking to retire from open water swimming after the Olympic Games. She has plans to pursue a Master's degree in human-computer interaction and join the tech sector, but the 22 year-old wants to mark the end of her sport career with a bang.
Chantal has kept her word and made her final open water chapter a swansong to remember. At the 2021 FINA Olympic Marathon Swim Qualifiers held in Setubal, Portugal, on 19 June 2021, Chantal made history to become the first Singaporean to qualify for the Olympics in the sport.
Covering the 10km race in 2:12:20s, Chantal beat her main rival, Hong Kong's Nip Tsz Yin, in the final 2.1km of the race, and finished 29th out of 40 swimmers. This earned her the only available continental quota for Asia by being the best Asian finisher after hosts Japan, and China, who qualified at the 2019 World Championships. Other Asian competitors who were also competing for the 15 women's event slots include swimmers from Hong Kong, Thailand, Chinese Taipei and South Korea.
This is not the first time Chantal has made history. At the 2017 Southeast Asian Games held in Kuala Lumpur, Malaysia, she clinched a silver medal with a personal best of 2:21:30s in the Women's 10 km Open Water swim. This made her the first Singapore woman to win a medal in the event.
"This race (in Portugal) was always going to be very special for me, because if I didn't make it, it would have been my last, and I would be retired now," said Chantal in an interview with The Straits Times.
"I'm very relieved I've made it, but more than that, I feel grateful for this journey. And right now, I want to refocus, and make sure that in Tokyo, I will swim a race that I can be proud of."