Shooters Scored On Firing Line
ISSF World Cup, Singapore Cup 4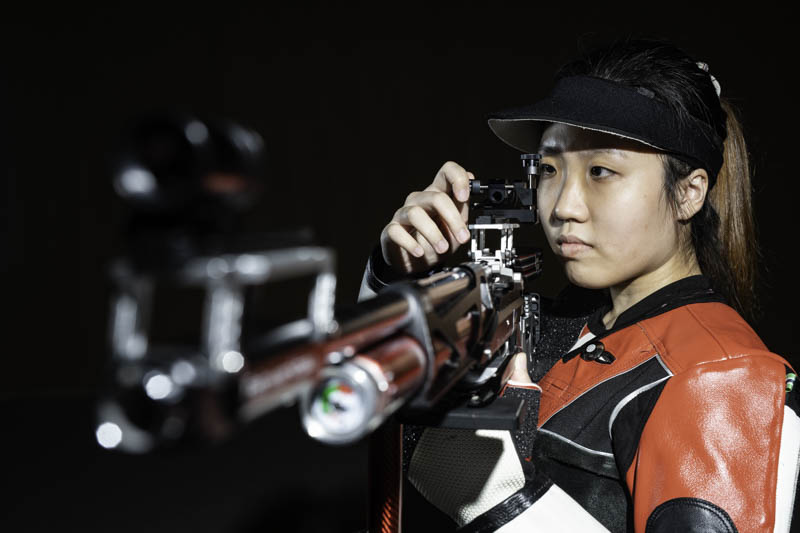 While alumna Fernel Tan Qian Ni awaits the start of University in August, she did not take a breather from competitive action. Instead, she spent two weeks in Korea to compete at the ISSF World Cup, where she stood against a field of top international shooters. She eventually finished in 4th place in the 10m Air Rifle Mixed Team. She was also placed 19th in the 10m Air Rifle Women's qualification event.
"I feel there is room for improvement in my 10m Air Rifle Women's qualification event as I was only 1.8 points away from the finals. Nonetheless, placing 19th is my best finish in a world event thus far. The Mixed Team event was my best performance. With a score of 317.5 points, this brought my teammate and me to the bronze medal match, though unfortunately, we missed it by just a bit in the finals. Overall, there are some areas which I need to refine back in Singapore, but I would say it has been my best outing in a world event," shared Fernel.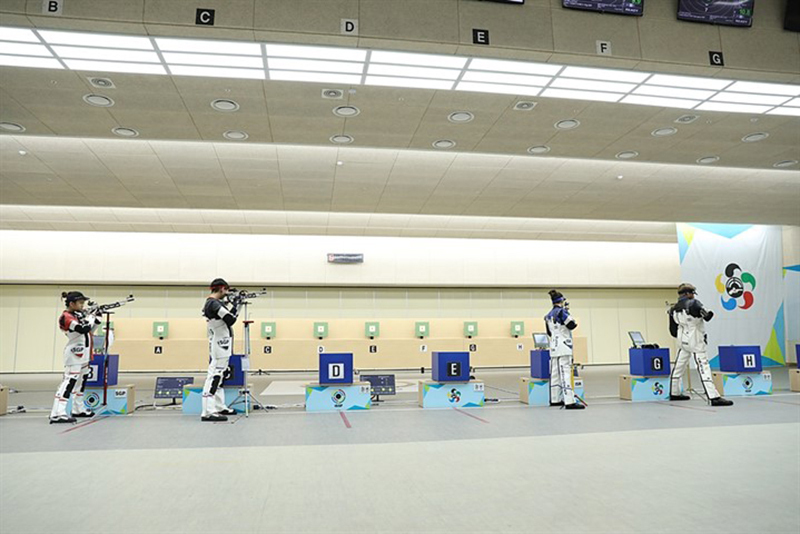 Fernel's overseas outing started at the Thailand Open Shooting Championship 2022 in June. She attributed her performance at the World Cup to her experience in the Thailand Open, where she received a confidence boost.
"I arrived in Thailand with a spoilt gun, and I had to use one of her male teammate's gun. It was a mad process as I had to take over the gun after his qualification, then return it to him after mine so he could use it for his finals, and borrow it back for my finals. The adjustment of settings during this period was insane, but I was glad I still managed to end it with a bronze," said Fernel.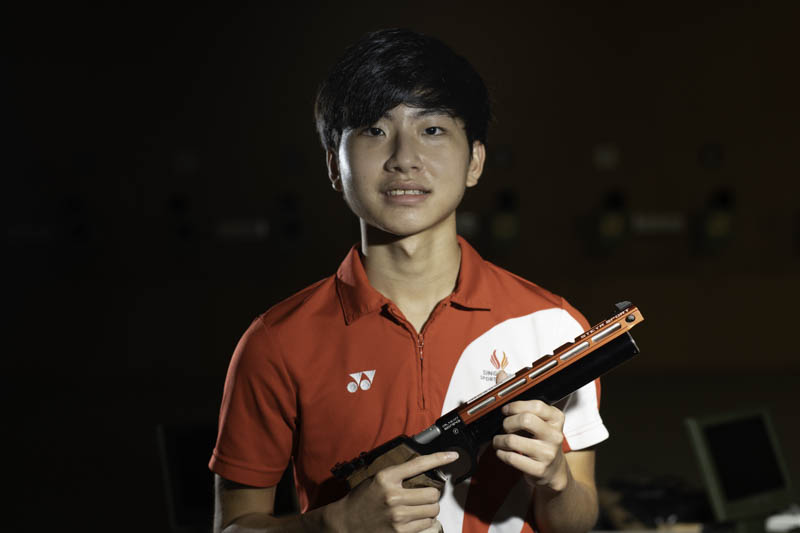 Back home at SAFRA Yishun Indoor Air Weapon Range, Teo Jia En (Diploma in Business, Year 2) also shone at the Singapore Cup 4. He completed the 10m Air Pistol Men's Individual event with a silver medal. The Singapore Cup 4, held from 2 to 23 July, is the fourth event of the eight-part Singapore Cup Series 2022.
"To prepare for the competition, I made sure that I had enough rest the day before and did not do any activities that might injure myself. Before sleeping, I will visualise the whole situation, from travelling to the range to setting up my equipment and competing. This allows me to feel more prepared as I roughly know what will happen," said Jia En, who is satisfied with his performance at the competition.
He added: "I had great improvement from previous competitions. I was also calmer and more focused on executing my shots. Nevertheless, there is still a lot more room for improvement."
RESULTS
ISSF World Cup, Changwon, Korea
10m Air Rifle Mixed Team
4th – Fernel Tan Qian Ni (Alumna with partner Gai Tianrui)
Singapore Cup 4
10m Air Pistol Men Individual
Silver – Teo Jia En (Diploma in Business, Year 2)
Continue Reading →