Max Sights Sea, Olympics Goal
2019 Singapore National Swimming Championships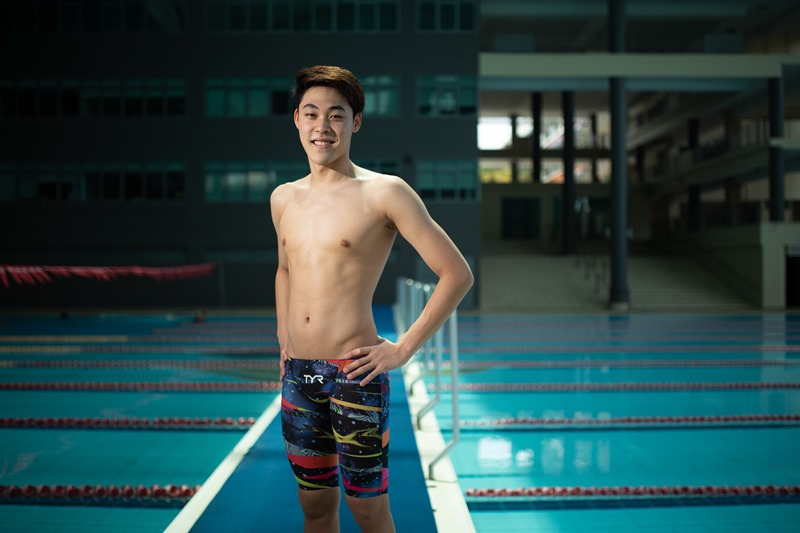 As the Philippines 2019 Southeast Asian Games looms in five months, athletes are cranking up their engines in preparation to qualify and peak at the biennial Games. Breaststroke specialist Maximillian Ang Wei is no exception.
Having qualified for the 30th SEA Games after setting a new National Record of 2:15.11s in the Men's 200m Breaststroke on 23 March 2019 at the Liberty Insurance 50th Singapore National Age Group Swimming Championships, Maximillian is not resting on his laurels.
Barely three months later, the Singapore Sports School post-secondary student-athlete shattered his previous record with a new best of 2:14.32s in the Heats of the Neo Garden 15th Singapore National Swimming Championships on 19 June, to make him Southeast Asia's fastest swimmer this year. The new Meet Record is faster than gold medal times in the same event at both the Singapore 2015 (2:14.83s) and Kuala Lumpur 2017 (2:14.35s) editions.
This promising result is encouragement for the 18-year-old swimmer who has his sights set on a bigger goal: Qualification for the Tokyo 2020 Olympic Games. Just 0.06s separates Maximillian from the "B" Qualifying mark.
The Year 2 Diploma in Sports and Leisure Management student-athlete retained the Men's 200m Breaststroke title at the SNSC for the second consecutive year after clocking 2:14.42s, giving him a comfortable lead over his closest rival Prasobchai Kaewrungrueang of Thailand who touched the wall in 2:18.31s.
Maximillian also clinched a silver medal in the Men's 100m Breaststroke, in a new Personal Best time of 1:02.71s, on 20 June 2019.