Artistic Swimmers Score Against Adversity
2021 Junior and Youth International Open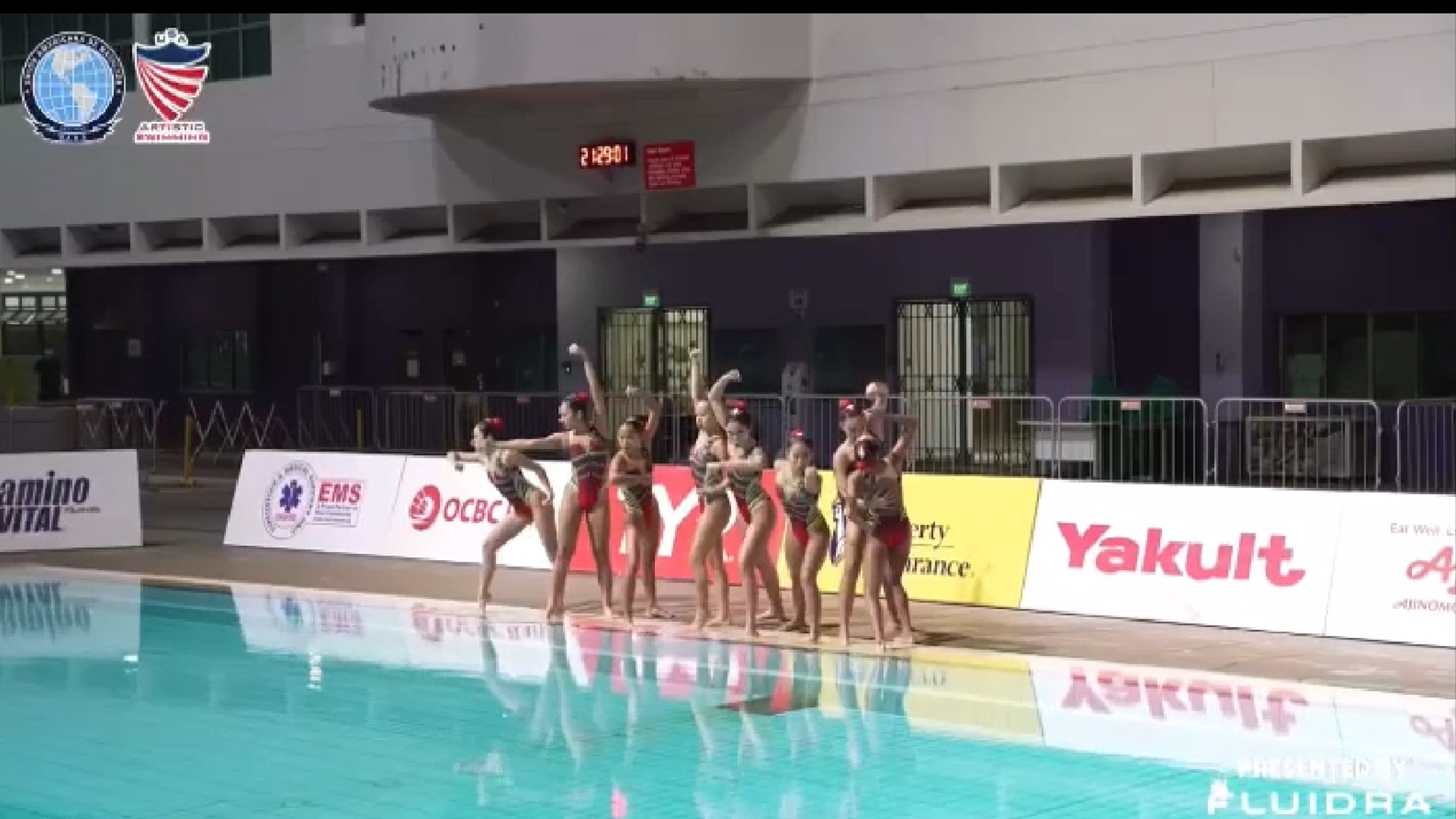 Artistic swimmer Janelle Yeo Run En (Secondary 2) and Caitlyn Anne Tan (Secondary 3) were planning to head to Canada for the FINA World Junior and Youth Artistic Swimming Championships 2021, before they were hit by the news on the cancellation of the event due to the ongoing pandemic. Despite that, the duo continued their training with their teammates in the youth team. Holding onto the hope that there will be a competition soon, the duo were excited to compete again at the 2021 Junior and Youth International Open, a substitute competition which was held in a hybrid manner consisting of both virtual and physical teams. However, just as they thought there was light at the end of the tunnel, they were thrown another challenge. Due to tightened restrictions during the heightened alert period, they were unable to train together in a team of 8.
"We had continuous training over 3 to 4 months for the virtual competition. One of the challenges we faced was during the heightened alert period. We were asked to separate into smaller groups to reduce contact with one another. This made it difficult to train together and practise the routine in a group of 8. In the end, we were still able to pull though until we were allowed to train in a group again," shared Caitlyn who participated in both the Youth (13-15) Team Free and Figures events.
For teammate Janelle who also participated in the Youth (13-15) Team Free event, the challenges came from having to cope with higher training intensity, expectations and school work. She said: "We did a lot of training in preparation for the competition. Training intensity was definitely increased. We reviewed our mistakes and tried our best to improve on them. After training, I would also review the videos and reflect on how I could have done better."
With a total score of 69.075, the duo emerged third place in the Youth (13-15) Team Free event which took place on 22 August.
"Overall, I feel that we've done our best and I am proud of us. I will continue to keep on trying hard and putting in my best effort. I am incredibly grateful for this unique experience," shared Janelle.
Caitlyn was just as grateful and proud of their achievement. "For the team event, we were all tired after redoing the routine for the second time but we all managed to give our best. Overall, I think we did our best and everyone deserved the scores they got," said Caitlyn.
Caitlyn also participated in the Figures event on 18 August. She came in 16 with a score of 65.0339. On her performance, she said: "I feel that one of my figures, Rio, could have been done better. Rio, with a difficulty of 3.1 is one of the most difficult figures, just below the highest 3.3. With the scores I achieved, I am very happy with myself and I am sure there is more room for improvement."
Continue Reading →