Inspiring Hope Through 'Believe In Sports'
Chiam See Tong Sports Fund Ambassadors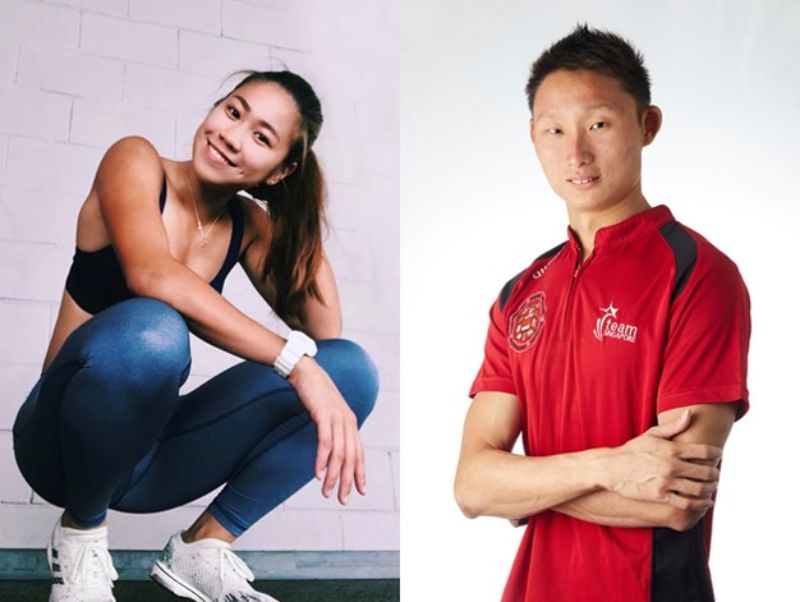 Kerstin Ong Jing Rong (left) and Kok Kiat Xuan. Photos from chiamseetongsf.org.

Modern pentathlete Kok Kiat Xuan was once a beneficiary of the Chiam See Tong Sports Fund grant. For two years, the Singapore Sports School alumnus received the backing that alleviated his expenses incurred from chasing his sport dreams. While he is no longer of eligible age for the grant, the former Swimming Academy student-athlete is grateful for the financial support that helped him in his journey to the Philippines 2019 Southeast Asian Games.
Therefore, when the foundation launched the "Believe in Sports" Ambassador Programme on 30 July 2020, Kiat Xuan was more than willing to step up as an ambassador.
"I was able to pursue my sport dreams and make the Philippines 2019 Southeast Asian Games team because of the fund. So when they invited me to become an ambassador, I agreed straightaway. I want to share my experience and journey with the beneficiaries and other athletes. I also hope to guide and empower every athlete regardless of background to reach the fullest potential of them while championing the character of a tomorrow gem through sport, as I believe that every athlete should have equal opportunities and available resources to chase their dreams," said Kiat Xuan who is one of six programme ambassadors named by the foundation, including Sports School alumna hurdler Kerstin Ong Jing Rong.
"I'm happy that I can use my voice to greater amplify this grant that is available to young athletes. I have accumulated so much experience through sport that has changed my life for the better and individuals with huge potential should not have to miss out on such opportunities. The CSTSF exists to enable athletes to pursue their passion," said Kerstin.
"I hope to reach out to more youth athletes, to encourage them to pursue their sport dreams fiercely and never to limit themselves. As long as they have passion, to go for it and not let their circumstances stop them."