Six Awarded Spexscholarship
'Celebrate What's Right': spexScholarship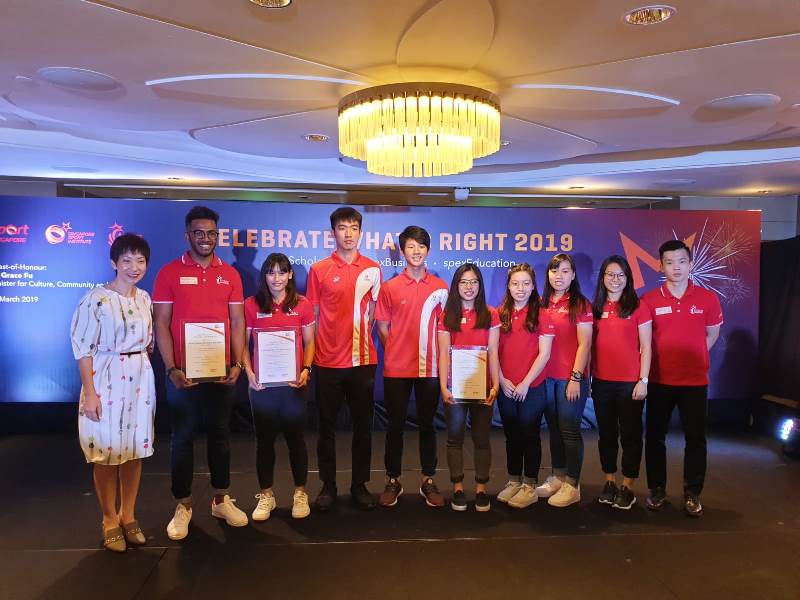 For Singapore Sports School alumnus Loh Kean Yew, receiving the Sports Excellence (spex) Scholarship was a timely push that enables him to be a step closer towards his Tokyo Olympics goal. Having this scholarship will mean greater support for his training, home and overseas tournaments and all other efforts leading up to realising his Olympic dreams.
Kean Yew is a first-time recipient of the spexScholarship, an enhanced level of financial and programmatic support for talented athletes to excel at Major Games, take on leadership roles in their respective communities, serve as role models for Singapore's youth and assist athletes in their education, career, and personal development.
Into its sixth year, the spexScholarship was awarded to 19 new spexScholars, with six of them being Singapore Sports School's student-athletes and alumni. The spexScholars were presented with the scholarships from Singapore Sport Instituteat the "Celebrate What's Right" event on 20 March 2019.
Besides Kean Yew, the new spexScholars from Singapore Sports School include shuttler Jaslyn Hooi Yue Yann, Sheik Ferdous Sheik Alau'ddin, Siti Khadijah Mohamed Shahrem in Pencak Silat, Au Yeong Wai Yhann in Squash, and swimmer Maximillian Ang Wei.