Brandon's Double
2018 HSBC Youth Golf Challenge, 3rd Leg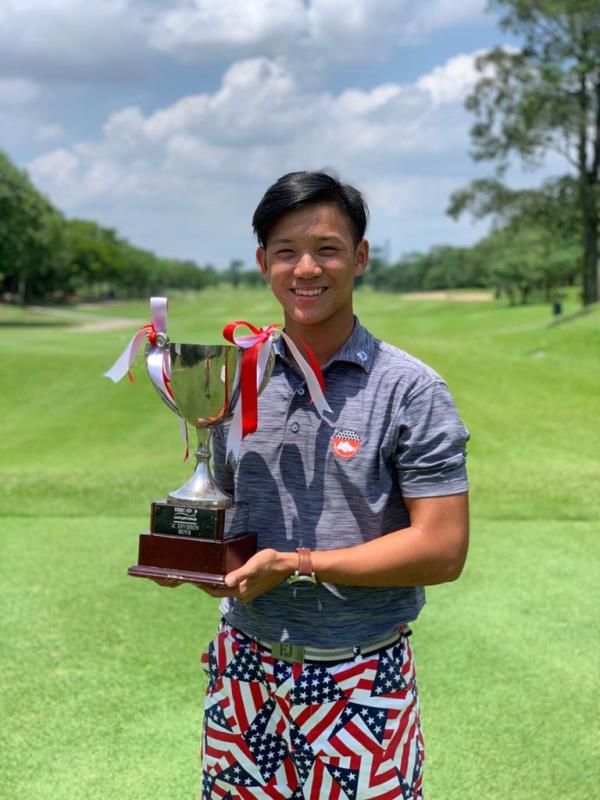 Consistency was key to Brandon Han Zhen Guang's victory at the 2018 HSBC Youth Golf Challenge, 3rd Leg, from 20 to 22 March 2019.
Brandon opened the tournament at NSRCC Kranji Sanctuary Golf Course with 1-over 73 strokes in Round 1 to tie for second place in the three-round Boys "A" Division. The Singapore Sports School Year 1 Diploma in Business Studies student-athlete went on to card 71 and 72 strokes in the subsequent rounds for a par-216 strokes total over three days.
His strong performance in the tournament earned him titles of Overall Champion and Boys "A" Division Champion. Brandon led the Boys "A" field by a commendable 10 strokes ahead of fellow Sports School post-secondary golfer Aidil Nor Amani Norazman, finishing Runner-Up with 10-over 226 (79, 75, 72) strokes. Aidil overcame a rough start in Round 1 to finish strongly with par 72 strokes in the final round.
RESULTS
Boys 'A' Division
1st – Brandon Han Zhen Guang
2nd – Aidil Nor Amani Norazman