Trip To Sporting Excellence
Netball Overseas Training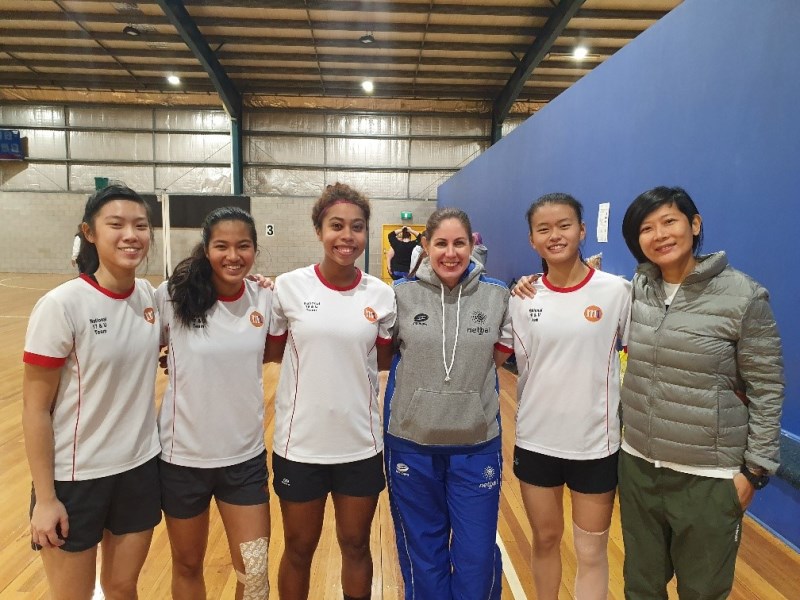 Five post-secondary student-athletes embarked on a seven-day Excellence Trip to Canberra, Australia, from 20 to 26 September 2019. Through this trip, the girls had the opportunity to be exposed to high performance athlete trainings, match plays and "way of life", and gained a better understanding of how Sport Science complements high performance.
The girls started off the trip with a recovery training session after an overnight flight which set them ready for the next few days of intense training with Develop A Diamond Academy (DADA) and Emerging Talent Academy (ETA). At DADA, the girls had the privilege to be coached by high level coaches, including Jill Macintosh, the former Diamonds Coach as shooters specialist coach.
The girls also got to experience the intensity and physicality of the higher performing athletes through a match played with ETA. The student-athletes stepped up to the challenge from their taller, bigger opponents and put into use the trainings they received over the past few days.
Their level of efficacy for muscle strength, body control, joint mobility and balance were also assessed at the gym session with ACT Academy of Sports (ACTAS) where they were given a series of functional movement tests.
It was not all training and physical assessment, the girls had their share of fun as they had a bird's-eye view of the city on Telstra Tower. They were also rewarded with the spectacular views of Canberra after a two-hour hike up Black Mountain.
The trip concluded with the girls returning mentally and physically stronger.