Nicholas Crowned New U18 Champion
2019 Dr Ng Eng Hen Cup-STTA Table Tennis Championships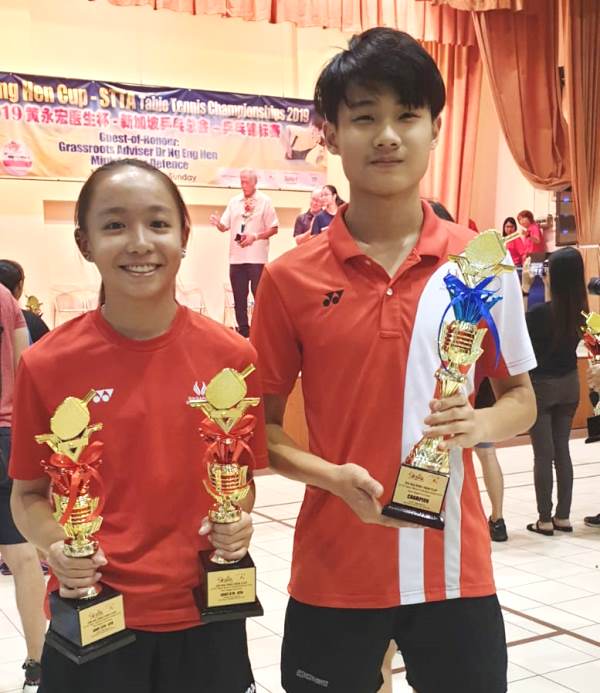 Janissa Cheng Yoke Ning (left) and Nicholas Chong Xin Le
The 2019 Dr Ng Eng Hen Cup-STTA Table Tennis Championships saw the gathering of budding local paddlers at the Toa Payoh Central Community Club. The ten days of intense action commenced from 6 to 15 September, with paddlers competing in ten events: Men's Singles, Women's Singles, Girls' and Boys' 9 Under, 12 Under, 15 Under and 18 Under.
Singapore Sports School Secondary 4 student-athlete, Nicholas Chong Xin Le, began his campaign for the Under 18 event from 11 September where he put up a strong fight against his opponents before he was crowned the new Under 18 champion at the finals on 15 September.
Meanwhile, Secondary 2 student-athlete Janissa Cheng Yoke Ning has also shone at the Girls' U15 and U18 events by emerging top 8 in the tournament.