Shuttlers Gain Experience in International Competitions in Malaysia, Korea and Thailand
BWF Pembangunan Jaya Raya Junior International, Korean Junior International Series and Jorakay Junior Badminton Championship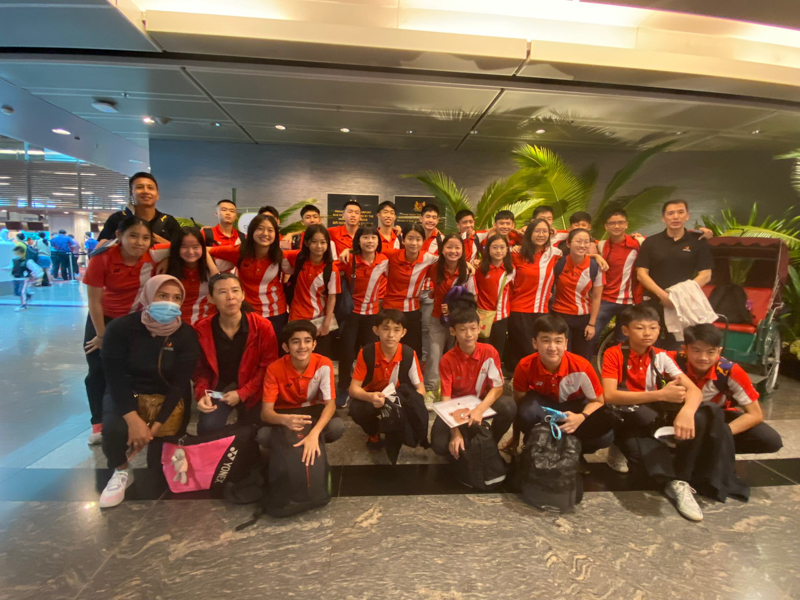 With most travel restrictions being lifted, our junior shuttlers from the National Intermediate Squad fully embraced the opportunity to spar against other regional shuttlers in their age group.
They participated in the BWF Pembangunan Jaya Raya Junior International from 1 to 6 November 2022 before playing in the Korean Junior International Series from 21 to 27 November. They wrapped up a busy November by playing in the Jorakay Junior Badminton from 23 to 29 November.
Secondary 4 student-athlete Chua Min Han shared, "It was a long time coming for team Sports School. Finally, we could travel overseas and compete in a badminton competition. Overseas competitions like these allowed us to analyse how much our opponents have improved. As we are still competing in age group competitions, our objective was also to improve our skills and prepare us for the future.
I had mixed emotions in my first match. Thankfully, I held my nerve and won the game. Subsequently, I was able to find my rhythm as the competition develops. It was not about getting to the podium for my first overseas outing, but it was preparing me for my bigger dream, which is to qualify for the National Team eventually. I hope I am making good progress."
Continue Reading →