Trevor, Jingfeng Raced Towards 2022 Winter Olympic Games
2022 Winter Olympic Games qualifiers – ISU Short Track World Cup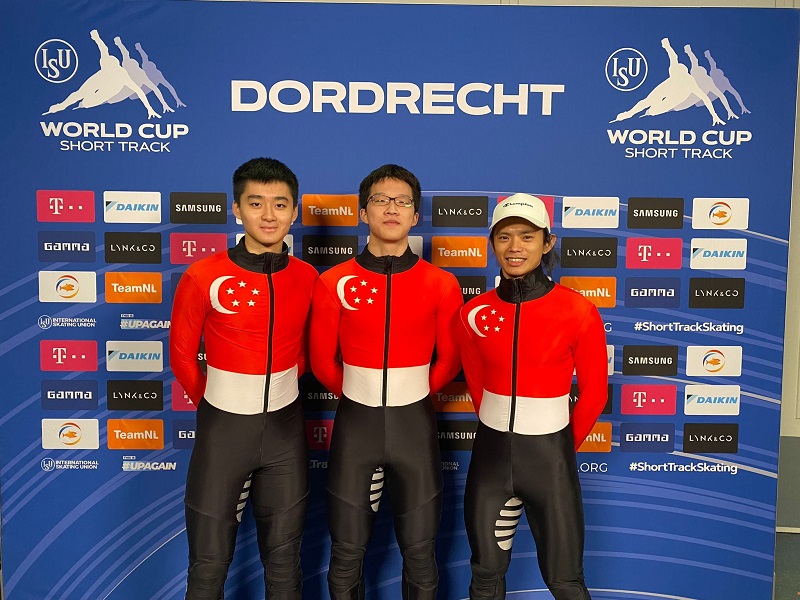 Post-secondary student-athletes Trevor Tan XuXuan (on Leave of Absence) and Xu Jingfeng (DBIZ Year 2) participated in the Beijing 2022 Winter Olympic Games qualifiers – ISU Short Track World Cup. The 4-leg qualifiers started from Beijing, China from 21 to 24 October 2021, followed by Nagoya, Japan from 28 to 31 October, and concluded in Europe - Debrecen, Hungary from 18 to 21 November and finally Dordrecht, the Netherlands from 25 to 28 November.
The duo had a good start in Beijing where they scored their best performances. Trevor rewrote the 1000m and 1500m Junior A national records, while Jingfeng also set a personal best and national Junior A record in the 500m event. Despite falling short of their goal to qualify for the Winter Olympics, both of them found strength in the competitions.
"Although it was very stressful and tiring, I had a good learning experience in managing stress before the races, time management and awareness of changes to competition plans. I've also learnt how to apply racing strategies for different situations," shared Jingfeng.
"These four World Cups have taught me a lot, like how to get into my optimal race mentality and controlling the right level of anxiety before a race. I've also learnt many racing strategies from racing with and watching other world-class skaters which I can apply in my future races," shared Trevor.