Sports Bites
Diving, Modern Pentathlon, Netball, Wushu
Youth Divers Clinch 2 Medals In Macau
Diving: 2019 Macau International Diving Invitational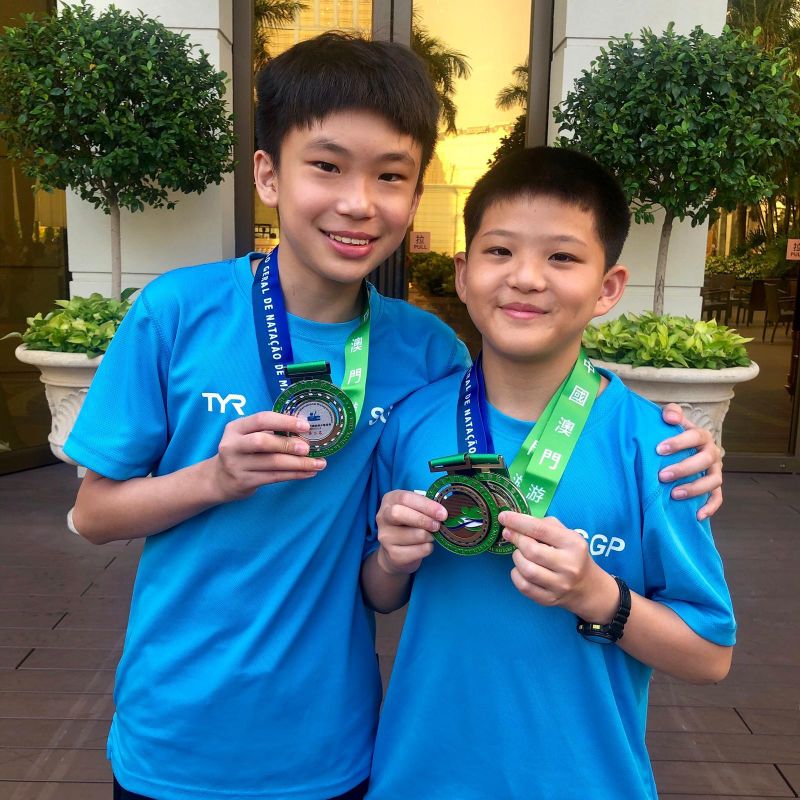 Joel Chiew (left) and Yim Shek Yen
Singapore Sports School divers Joel Chiew and Yim Shek Yen won 2 medals for Singapore at the 9th Macau International Diving Invitational from 1 to 3 November 2019. The Secondary 1 pair beat older competitors to clinch the Boys Synchronised 3m Springboard silver medal in the Group A, B age category. Shek Yen also won a bronze medal in the Group Junior Boys 1m Springboard event. The student-athletes contributed to one-third of Singapore's medal haul at the meet.
Alumna Shermaine Wins First-ever World Championship Medal
Modern Pentathlon: 2019 Macau International Diving Invitational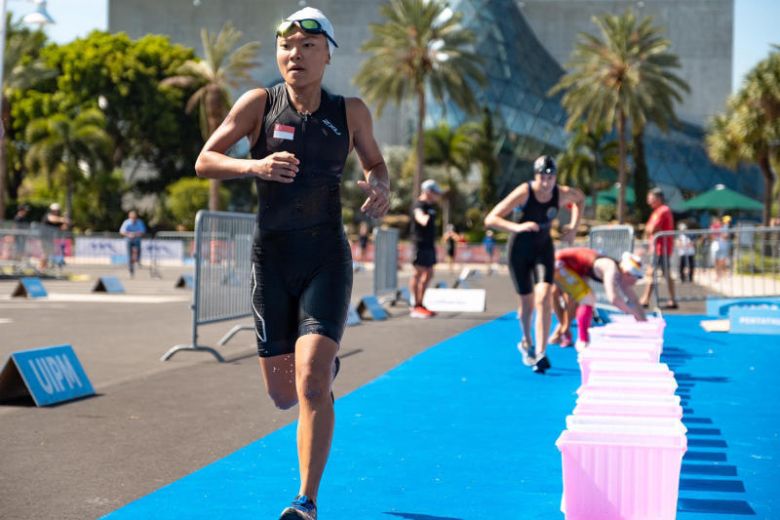 Picture by UIPM
Shermaine Tung Kaixin won Singapore's first medal at the world championships when she finished 3rd in the UIPM 2019 Biathle/Triathle World Championships Women's Triathle event on 26 October 2019 in St Petersburg, USA. The national modern pentathlete completed the shoot-run-swim competition in 22:07.00s, behind two Americans Samantha Achterberg (18: 38.00s) and Heidi Hendrick (20:23.00s). Shermaine, a Singapore Sports School Shooting Academy alumna, also came in 5th in the Biathle at the Union Internationale de Pentathlon Moderne (UIPM) Championships from 24 to 27 October.
Athletes are required to complete a 1.6km run, 200m swim, 1.6km run in the biathle; and 4x800m run, 4x50m swim, 4x5 hits in the triathle.
Shermaine and Swimming Academy alumnus Kok Kiat Xuan are part of Singapore's three-man Modern Pentathlon team at the Philippines 2019 Southeast Asian Games from 30 November to 11 December. The modern pentathlon comprises fencing, swimming, equestrian show jumping, pistol shooting and running.
Netball's Silver Lining
Netball: 2019 M1 Nations Cup
World No. 28 Singapore concluded the six-nation 2019 M1 Nations Cup with a silver medal after a 42-49 defeat to Namibia on 26 October 2019. Singapore Sports School alumnae Kimberly Lim, Melody Teo and Nur 'Aqilah Andin Agustino Saman were part of the team competing in the 2019 edition from 20 to 26 October. This was Singapore's best finish in five years when they also settled for Runners-Up.
Jowen's World No. 3
Wushu: 2019 World Wushu Championships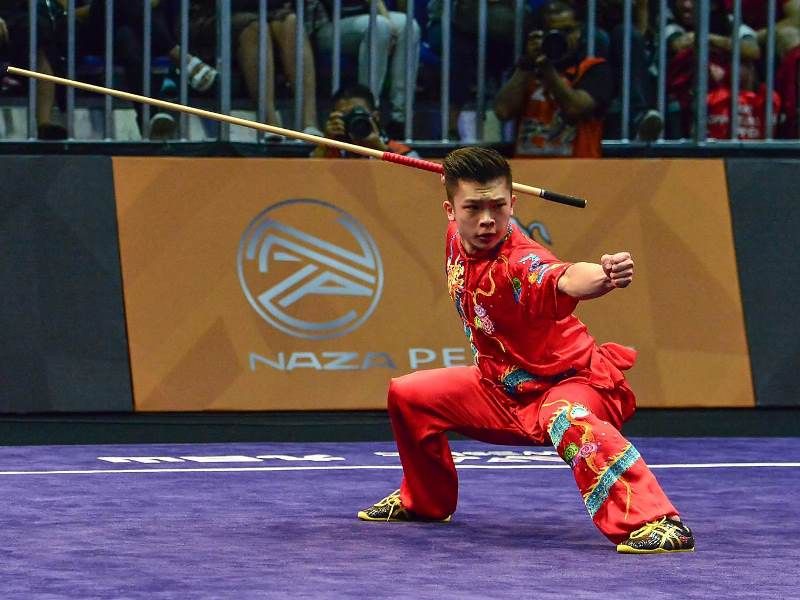 Picture by Sport Singapore-Andrew JK Tan
Wushu exponent Jowen Lim Si Wei won all of Singapore's 2 medals at the 15th World Wushu Championships from 20 to 23 October 2019 in Shanghai, China, rising to the podium in the Men's Daoshu and Gunshu events.
The post-secondary student-athlete in Singapore Sports School's through-train Diploma in Sports and Leisure Management programme clinched his first bronze medal in the Daoshu on 20 October. His score of 9.633 points placed him as the top Southeast Asian competitor, behind China's Wu Zhao Hua (9.740 Points) and Russia's Ilias Khusnutdinov (9.643 points).
Jowen won a second bronze in Gunshu two days later, tying with Korean Lee Hasung and Taipei Tsai Tse Min on points (9.626). The Singaporean eventually won the tiebreaker to secure the final podium spot.