Jazreel Tan Is 3rd Time Collegiate Bowler Of The Year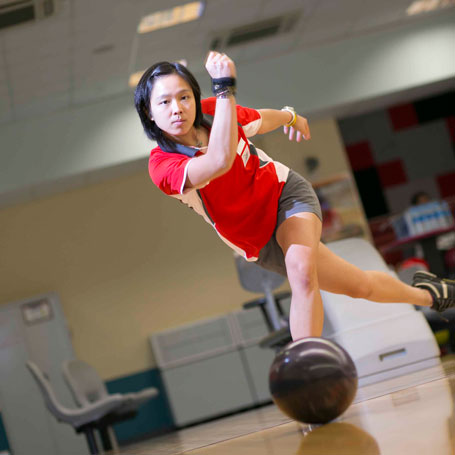 Singapore Sports School alumnus Jazreel Tan made history when she became the first woman to be named Collegiate Bowler of the Year three years in a row. Jazreel, a senior at Wichita State University, was also named on the All-American first team, which comprised the top five collegiate bowlers in America. Jazreel became only the second woman since Vicki Parker of Indiana State University (1983 to 1986) to be named on the All-American first team for four consecutive years.
In her four years at Wichita State University, Jazreel has won almost every individual accolade available. She won the Academic All-American award, presented to student-athletes who have a grade point average of 3.5 and above, for four years running from 2009 to 2012. She also won the Collegiate Rookie of the Year in 2010, Most Valuable Player Award in 2011 and was named by Bowling Writers' Association of America as the Female Amateur Bowler of the Year for 2011.
"I feel very honoured to be recognised in a country that is not my own and for three years in a row, that is awesome," said Jazreel, a Wichita State University Sports and Singapore Sports Council scholar, after receiving the award.