Amabel's First
2019 PBF Philippine International Open Bowling Championships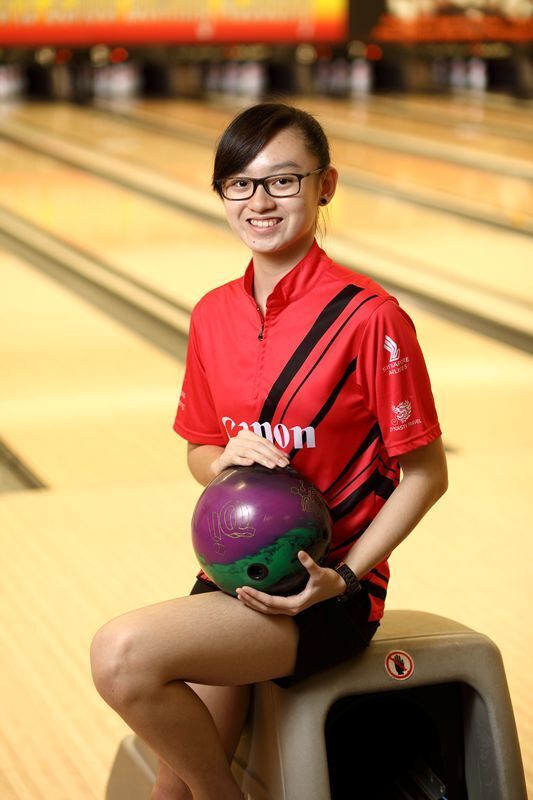 When bowler Amabel Chua Jiaying clinched the Youth Girls Open bronze medal at the inaugural Philippine International Open Bowling Championships in May 2017, little did she know that she would return to the tournament for the first time two years later to lift the Ladies' Open trophy on 16 June 2019.
Amabel had a decent run at the PBF 3rd Philippine International Open from 10 to 16 June 2019, chalking up a six-game total of 1,305 pinfalls in the Qualifying round to earn automatic progression into the Round 2 Finals. She continued to match up to her rivals, bowling a combined eight-game score of 1,656 pinfalls to be seeded second.
In the three-woman Stepladder Finals, 18-year-old Amabel first defeated Seed No. 3 Aldila Indryati of Indonesia 202-192, before pulling off another victory over home favourite Lara Posadas-Wong (212-190) to clinch the Ladies' Open title.
The Singapore Sports School Diploma in Business Studies Year 3 student-athlete's first international open title follows her double gold success at the 20th Asian Youth Tenpin Bowling Championships in Kuching, Malaysia, in April 2019. A bronze in the Girls Doubles and Girls Team gold, along with strong performances in the Singles event made her the top female bowler in the All-Events.
Singapore had a strong presence in the tournament organised by Philippine Bowling Federation (PBF) in Manila with Sports School's student-athletes and alumnae occupying four out of 12 spots in the Ladies Round 2 Finals.