Koen Aims For Tokyo Olympics
ST Athlete of the Month (December 2019): Koen Pang Yew En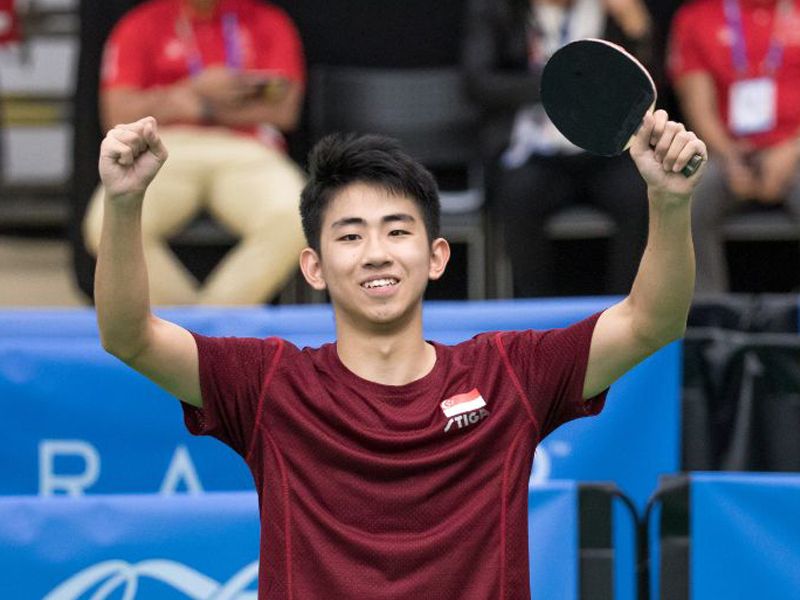 Photo by Sport Singapore/Dyan Tjhia
2019 has been a record-breaking year for Koen Pang Yew En. In August, the 17-year-old made headlines to become the first Singaporean to reach No. 1 in the world Under 18 rankings. He went on to claim Singapore's first medal at the International Table Tennis Federation (ITTF) World Junior Table Tennis Championships after winning the world junior Boys' Doubles bronze with Josh Chua Shao Han.
He continued his stellar form into December to become the first Singapore-born paddler to claim the Southeast Asian Games Men's Singles title. His historic win at the Philippines 2019 SEA Games has also earned him The Straits Times Star of the Month award for December.
The SEA Games gold was a confidence boost for the world No. 177 who is now gunning to qualify for the Tokyo 2020 Olympic Games. It may be challenging for Koen, who will be enlisting for National Service in the coming months, but he is determined to make the most of his time.
Together with Josh, Clarence Chew Zhe Yu and Ethan Poh Shao Feng, the quartet is setting sight on the ITTF World Team Qualification event in Gondomar, Portugal from 22 to 26 January 2020. This will be their first chance to qualify for the Olympics and they will have to finish in the top nine among 34 countries.