Sports School Gymnasts Triumphed In Zhong Ling Cup
8th Zhong Ling Cup 2019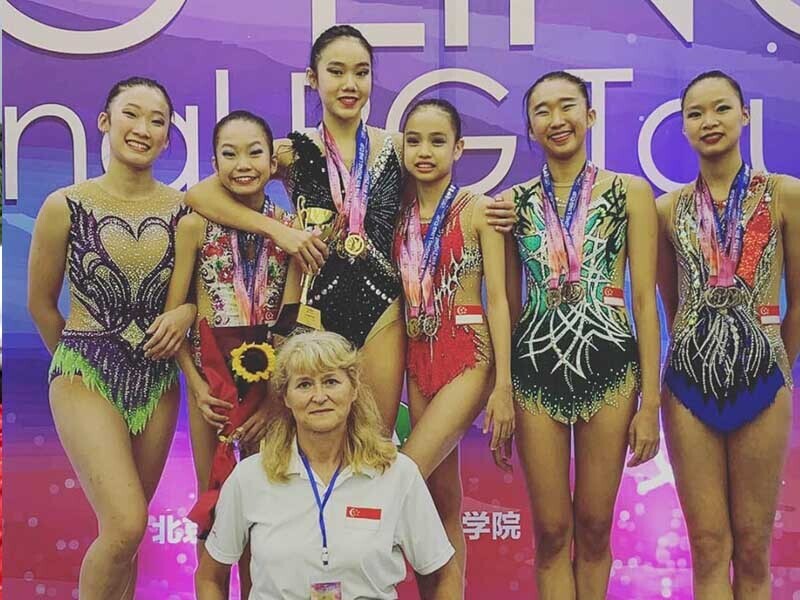 Singapore Sports School gymnasts displayed a high degree of athletic skills, flexibility and coordination at the 8th Zhong Ling Cup 2019 held in Beijing, China from 1 to 4 August. Their outstanding performance had placed them at the podium finishes with Singapore Sports School student-athletes contributing to 3 out of 4 medals won by the Singapore gymnastics team.
Post-secondary student-athletes Avryl Tan Ying and Leah Chew secured the gold and silver medals respectively at the Seniors event, while Secondary 1 student-athlete, Sophia Ho Jin Wen, came in second in the Juniors event.
IBDP student-athletes, Lyn Yeo Siew Lyn and Alicia Lim Qian Hui had also landed a creditable fourth and fifth place respectively in the seniors event.
Results
Seniors event:
Tan Ying Avryl (1st)
Leah Chew (2nd)
Lyn Yeo Siew Lyn (4th)
Alicia Lim Qian Hui (5th)
Juniors event:
Sophia Ho Jin Wen (2nd)